A new play about Jimmy Savile's abhorrent double life will show how he "groomed the nation", according to the writer Jonathan Maitland.
In 'An Audience With Jimmy Savile', impressionist Alistair McGowan will star as the TV presenter and DJ who, for decades, hobnobbed with the rich and famous of the nation - while serially abusing those he came into contact with through his charity work at Stoke Mandeville Hospital and Broadmoor.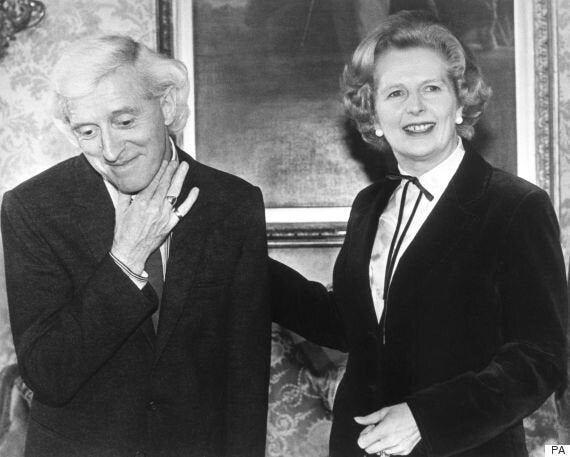 Jimmy Savile with PM Margaret Thatcher, who frequently invited him to Chequers
"There are two sides to Savile and whether you like it or not the unpalatable truth is he got to do what he did because, back then, he was entertaining and funny," Maitland explains in an interview with the Guardian. "He groomed the nation."
Jonathan Maitland tells the paper that he has been in contact with many of Savile's victims and their lawyer and is convinced the time is right to tell the complex story of how the longtime predator got away with it.
"The victims were exploited by not being listened to and this play is giving them a voice.
"There is a real public interest question. What everyone wants to know – how on earth did this happen?"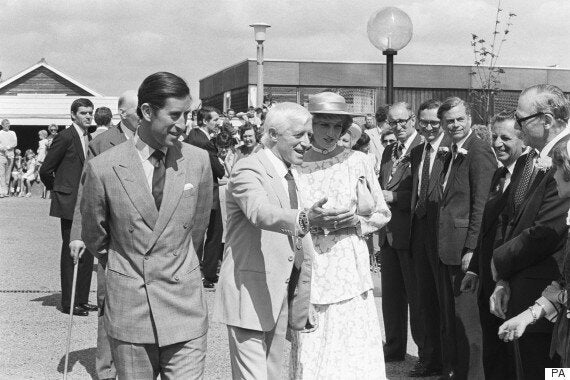 Savile takes the Prince and Princess of Wales on a tour of Stoke Mandeville Hospital, where he abused many of his victims over several decades
The choice of lead star is interesting, with Alistair McGowan one of the country's leading impressionists - a profession for which the distinctive Savile was a regular gift, although, unsurprisingly, he is no longer on their lists.
"To have someone who is a fine actor but can also do the entertaining bit is great," says Maitland. "But obviously the play is very much about the dark, nasty side. Alistair is terrific at that."
"Yes, it will be strange to see someone doing (Savile) for the first time, but I think people are ready."