Jeremy Clarkson will be returning to the BBC, less than a month after being sacked as a 'Top Gear' presenter, following the now-infamous "fracas" with one of the show's producers.
READ MORE:
Jezza has been confirmed as a 'Have I Got News For You' presenter, and his episode will air on 24 April.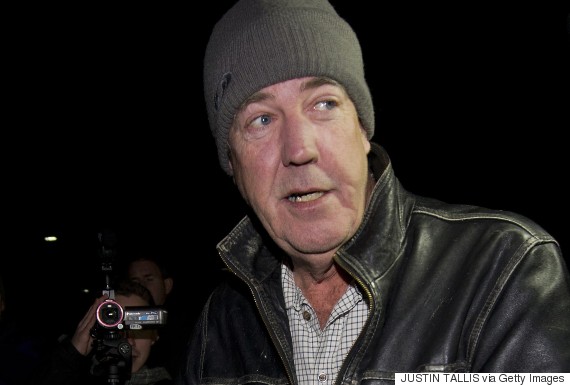 Jeremy Clarkson
A BBC spokesperson has told The Mirror: "Jeremy 's contract has not been renewed on 'Top Gear' but he isn't banned from appearing on the BBC."
The news-related panel show often sees celebrity guest presenters poke fun at themselves, as well as the personalities taking part in the quiz, and fans will have to wait and see whether Jeremy makes light of his recent drama.
After weeks of deliberation, the BBC decided Jeremy could not keep his 'Top Gear' role in March, when BBC Director-General Tony Hall stated that it was with "great regret that the BBC would not be renewing Clarkson's contract".
When Jeremy's suspension was first announced, all upcoming episodes of the show were also suspended, and at present, the motoring programme's future remains unclear.
Jeremy is set to reunite with James May and Richard Hammond for the 'Top Gear Live' shows, though all BBC branding has been removed.
Earlier this week, police confirmed that they will be taking no further action over the fracas.
LIKE US ON FACEBOOK | FOLLOW US ON TWITTER