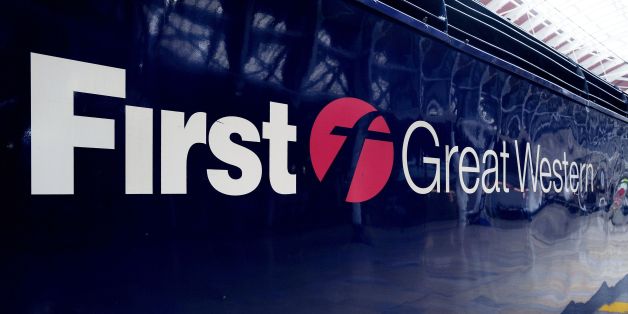 Nick Ansell/PA Wire
Passengers were left bewildered after a train driver got on the wrong train, then proceeded to drive them the wrong way.
The driver and train manager boarded a service at Banbury, Oxfordshire, where there were supposed to take passengers to London on the train to London Paddington.
But instead, they got on a train to Swansea, and began the journey toward South Wales, according to ITV News.
They realised their mistake a short while later, and tried to sort things out by changing direction and travelling back to Banbury so they could drive the right train to London - but in doing so took all the passengers heading to Swansea in completely the wrong direction.
The error left the service running half an hour late, leading to some exasperated - and amazed - tweets from passengers.
Callum May said: "I'd have thought this was page 1 of the Train Driver's Manual. But then I've made pretty stupid mistakes at work too."
Stuck on delayed train because a driver ahead has taken the wrong train on the wrong route!

— Master Keys (@masterkeys) April 6, 2015
Trains congested due to a train going in the wrong direction, then needing to go back to get its crew? Our driver sounds as confused as us.

— A. Dally MacFarlane (@foxvertebrae) April 6, 2015
Train driver on @FGW apologises for 32-minute delay. "This is due to a driver boarding the wrong train and taking it on the wrong route"

— Callum May (@callummay) April 6, 2015
A spokesman for First Great Western said: "We are really sorry. Unfortunately the train crew boarded the wrong train.
"Realising the mistake the simplest thing to do to prevent further delays was to return them to Banbury to take the correct train forward.
"We would ask anyone caught up in this delay to get in touch."
LATEST NEWS:

Green Party Makes 'Change The Tune' Boyband Video For General Election 2015

Walter Scott Murder Charge Against Police Officer Michael Slager After Video Shows Fatal Shooting

Nigel Farage Met Joey Essex On A Fishing Boat In The General Election's Most Bizarre Moment Yet