The Kardashian family are used to jet-setting around the world, but Kim Kardashian and Kanye West's latest trip is something a little different.
Together with their daughter North and Kim's sister Khloe, the couple have arrived in Armenia, ahead of the 100th anniversary of the Armenian genocide.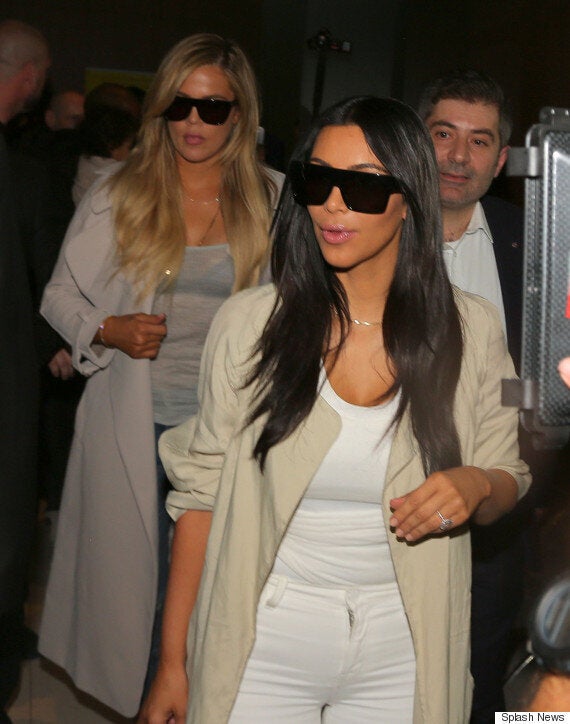 The family have made the journey to mark the occasion, and celebrate their Armenian heritage.
Kim's late father Robert Kardashian was a third generation Armenian-American and the reality TV star often discusses her heritage.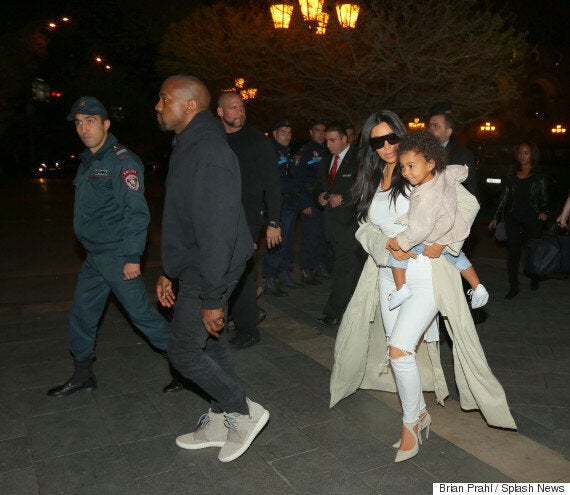 Kanye, Kim and North went out for dinner as soon as they touched down in Armenia
As always, fans will be able to follow the Kardashians' every move on Instagram, and Kim's already shared pictures of the crowd that had gathered at the airport, ahead of her arrival.
"Armenia we are here!!!!! We are so grateful to be here & start this journey of a lifetime!" she captioned the snap. "Thank you to everyone who greeted us! I can't wait to explore our country and have some yummy food!"
Kim's also revealed that Kanye and North are there to "see my heritage and learn about my ancestors".
"My cousins came along too!" she added on Instagram. "So excited I can't sleep."
According to Us Weekly, the entire Kardashian clan are expected to arrive in the country and while E!'s cameras are following them, there are no official press or public events planned.
See more pictures of the family in Armenia below...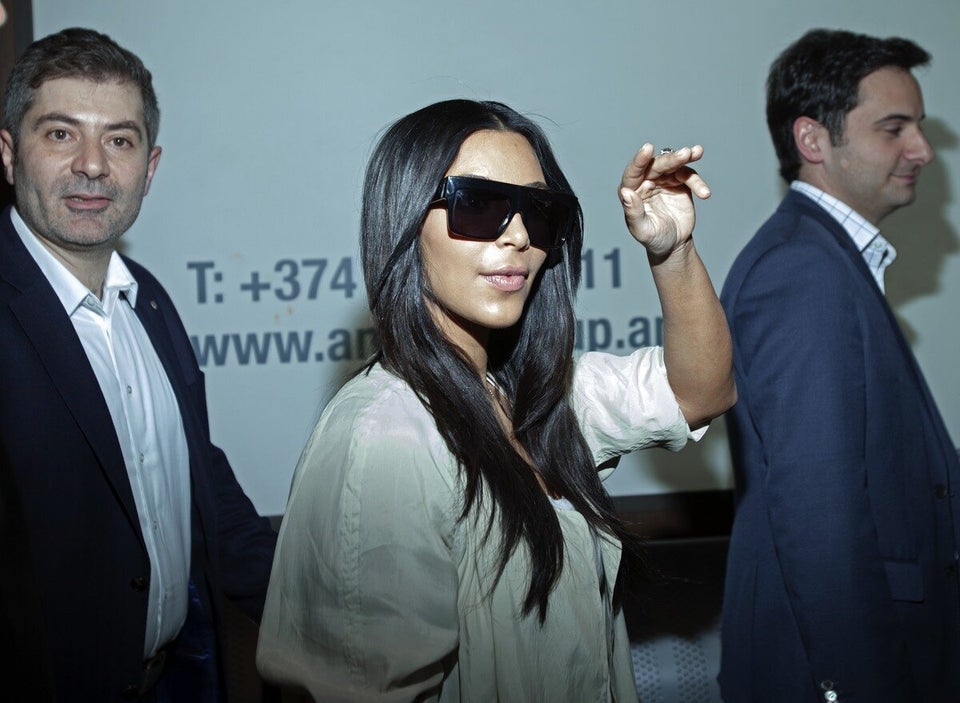 The Kardashian family visit Armenia