Eduardo Sanchez, who defined the style with the 1999 film - produced on a shoestring budget and going on to make $248million at the box office - is still inspired by the ability to terrify an audience, and has brought this to his greatest obsession, the myth of Bigfoot.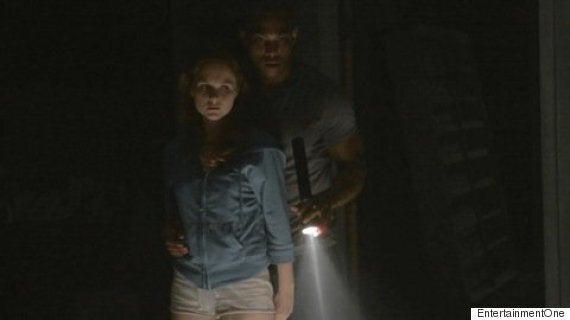 In 'Exists', Eduardo returns to his favourite genre of horror - "I freak myself out"
"I've been obsessed with Bigfoot since I was a kid," he tells HuffPostUK. "After Blair Witch Project, it was my main objective, but Hollywood doesn't do Bigfoot movies, there's never been one that's made any money. It's a B-movie creature in their eyes, except I didn't think of it this way."
15 years later, the film has been made, with 'Exists' telling the doom-laden tale of a gang of road-trippers who accidentally cross paths with a mysterious creature.
For a film-maker who could presumably do whatever he fancied following the phenomenon of 'Blair Witch', Eduardo's slate is surprisingly thin, with only a handful of films in the last decade. He says himself, "the explosion definitely took its toll, and I needed some time away from it.
"Of course, it's like any party, when you leave, people forget you, so you have to start over again. And I like making films for the right reasons."
Even if he sets himself the challenge of not repeating himself, Eduardo definitely still likes to scare. He puts this down to being "easily scared myself".
"I freak myself out, and I never thought we would be making horror films for a living. But you have one massive success, and you kind of end up known for it.
"It's a good place to be stuck, though. You can do all sorts of different things in that genre – comedy, action, romance, they're all in there, just with an interesting little twist."
'Exists' is available now on DVD. Watch the trailer below...