Angela Kennedy, Good Housekeeping magazine's fashion editor at large, said Kate's look was all about "the cut, the colour and the coat" andshe had stayed true to her love of tailoring in her second pregnancy.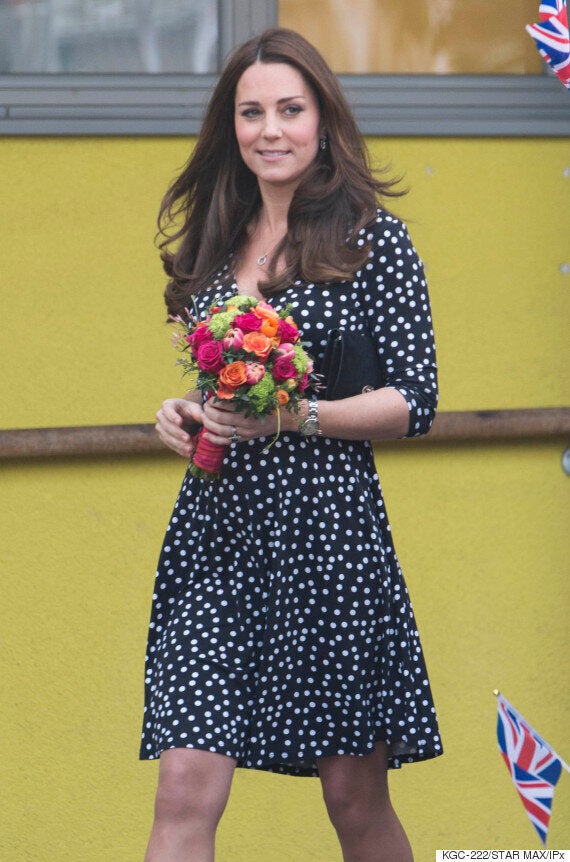 She added: "I think it's fabulous that she's hasn't followed the trend of flaunting her bump in a body con way. She's glossy and glamorous and proud of her bump but she doesn't flaunt it. It's very elegant.
"She's quintessentially British and the tailored feel is what Kate really is about and she hasn't diversified from that while pregnant."
The Duchess has stuck with styles that have worked well for her throughout this pregnancy, according to Kennedy.
"She's really grown into it more this time around and she knows the power of a good colour and a good cut. It's all about the cut, the colour and the coat," Kennedy said.
"We haven't seen her wear anything unusual or out of character. We can imagine the Duchess wearing every dress or coat again after her pregnancy."
Kate's fuchsia pink Mulberry coat, which she wore on her last official engagement before her due date, was hailed by Kennedy as one of the key pieces from her maternity wardrobe.
"It was powerful and strong and it's a look that really suits her," she said.
Carly Wood, founder of KateMiddletonStyle.org blog, also thought that the Mulberry coat - which costs £1,500 - was one of Kate's best pregnancy looks.
"We don't often get to see her in bright, vibrant pinks. The colour suits her wonderfully," Wood said.
Wood, 29, from York, also praised Kate's navy blue Beulah London Chiara coat, which she wore in March while eight months pregnant.
"The all-navy outfit worn at St. Paul's Cathedral for the Afghanistan Service of Commemoration was a huge hit with style fans. Kate looked so elegant and regal that day," she said.
During a visit to Portsmouth in February, the Duchess sent high-street fashion lovers into a frenzy, as she sported a £99 boat print dress from John Lewis, as part of the Somerset by Alice Temperley range.
"Because it was a non-maternity piece, an affordable price and easy-to-wear, it sold out quickly and was very popular with fans," Wood said.
Wood added: "I don't think her style has changed considerably between both pregnancies. In fact, we saw her wear a couple of things twice - a Dalmatian print coat by Hobbs London, a baby pink coat from Alexander McQueen, just to name a few."
See more of Kate's greatest maternity style moments in the gallery below: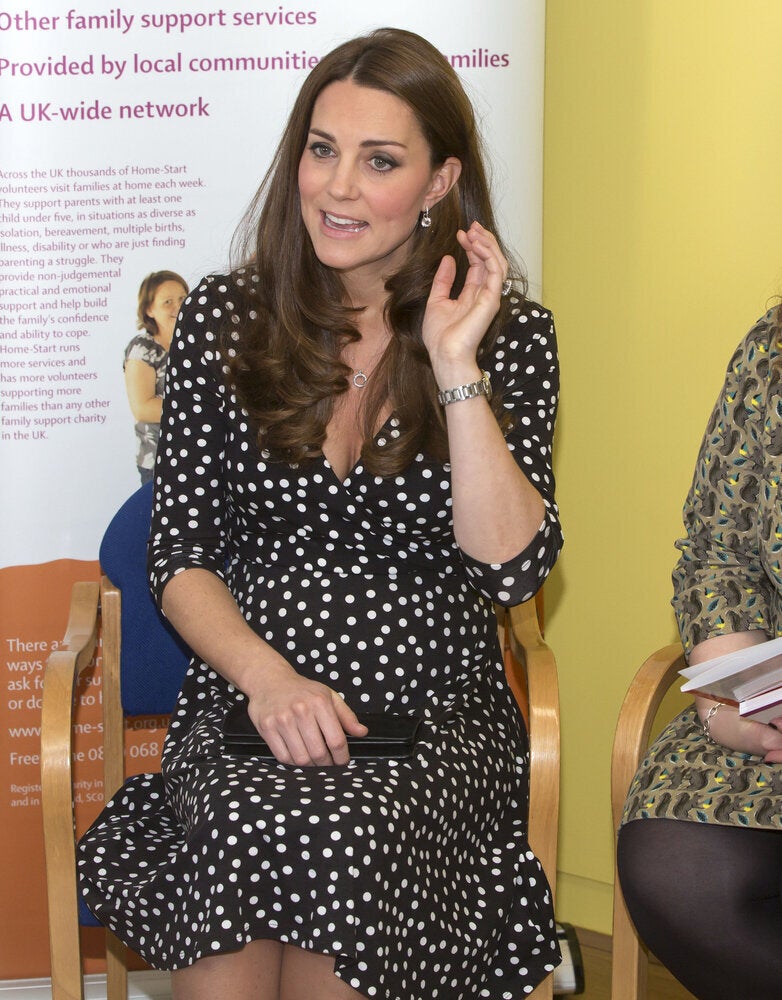 Duchess Of Cambridge's Maternity Fashion