All eyes were on Zac Efron at the MTV Movie Awards on Sunday night, when he delighted his fans by baring his torso for the second year in a row.
And apparently no one can outdo him when it comes to getting his kit off on camera, winning the award for the second year running.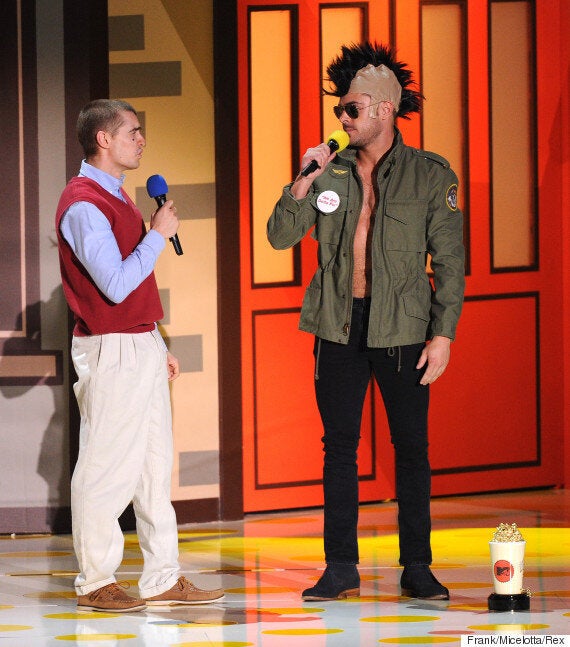 Dave Franco and Zac Efron
He also scooped the 'Best Duo' prize, thanks to his role opposite Dave Franco in 'Bad Neighbours'.
The pair collected their awards in character, wearing outfits inspired by famous Robert De Niro roles.
We were pleased to see Zac showcasing his washboard stomach in an ensemble first seen in 'Bad Neighbours', which was inspired by De Niro's role in 'Taxi Driver'.
Dave's outfit, on the other hand, was a little more traditional, opting for a sweater-vest worn by the iconic actor in 'Meet The Fockers'.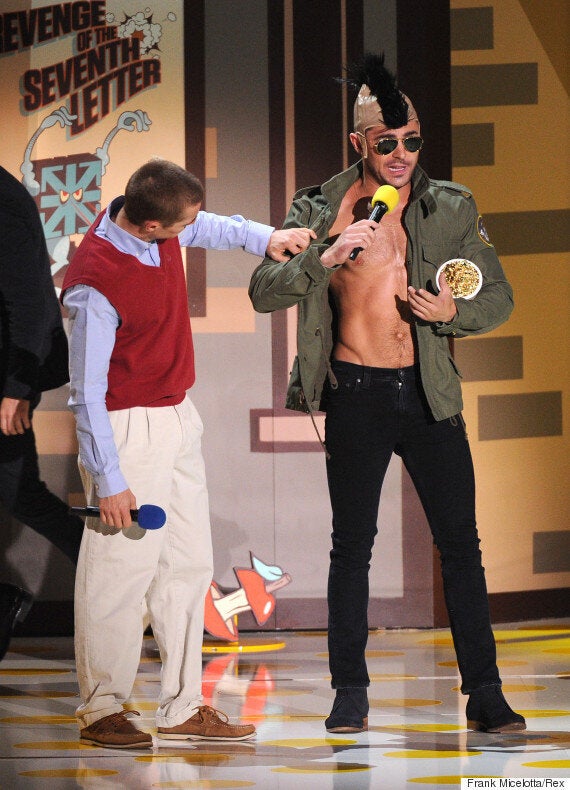 Now if you'll excuse us, we're just going to have a little lie down...
The MTV Movie Awards will be aired in the UK on Monday night at 10pm on MTV.
'The Fault In Our Stars' was the big winner on the night, scooping three prizes, including Best Film and Best Actress for Shailene Woodley.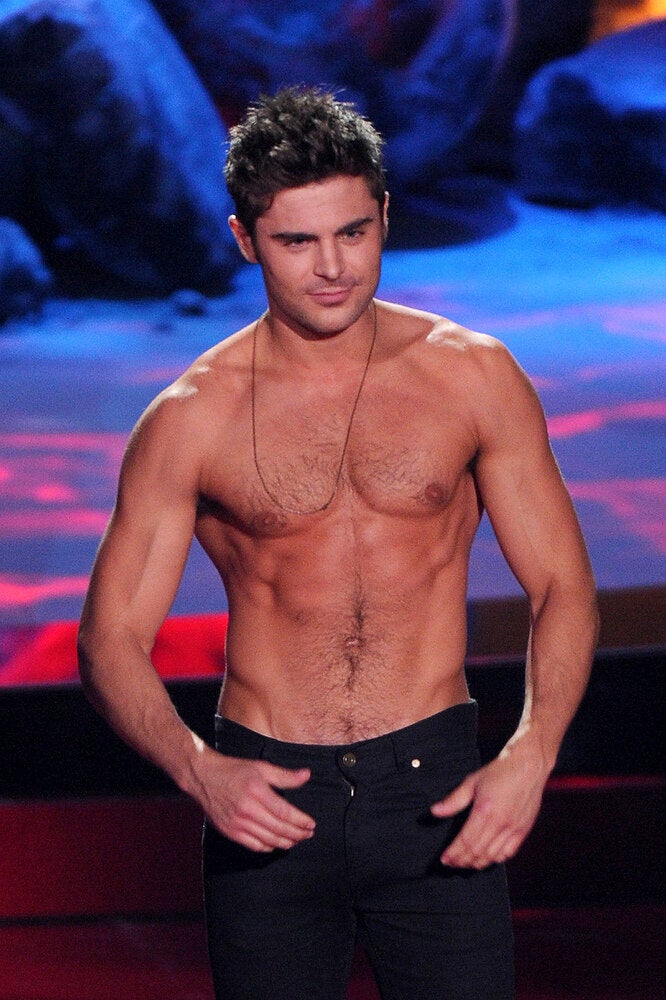 Zac Efron's 100 Sexiest Pics