Tom Hanks' wife Rita Wilson has revealed she has undergone a double mastectomy after being diagnosed with breast cancer.
The 58-year-old actress had an operation to remove both her breasts followed by reconstructive surgery last week.
In a statement to People magazine, the 'Girls' star said she was expected to make a full recovery following the major op.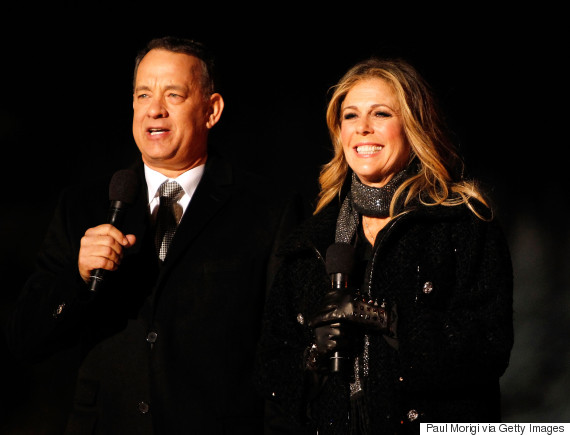 Rita Wilson has thanked husband Tom Hanks for his 'love and support'
The statement reads: "Last week, with my husband by my side, and with the love and support of family and friends, I underwent a bilateral mastectomy and reconstruction for breast cancer after a diagnosis of invasive lobular carcinoma.
"I am recovering and most importantly, expected to make a full recovery. Why? Because I caught this early, have excellent doctors and because I got a second opinion.
"I have had an underlying condition of LCIS, (lobular carcinoma in situ) which has been vigilantly monitored through yearly mammograms and breast MRIs. Recently, after two surgical breast biopsies, PLCIS (pleomorphic carcinoma in situ) was discovered ... I was relieved when the pathology showed no cancer.
"However, a friend who had had breast cancer suggested I get a second opinion on my pathology and my gut told me that was the thing to do.
"A different pathologist found invasive lobular carcinoma. His diagnosis of cancer was confirmed by, yet, another pathologist ... I share this to educate others that a second opinion is critical to your health. You have nothing to lose if both opinions match up for the good, and everything to gain if something that was missed is found."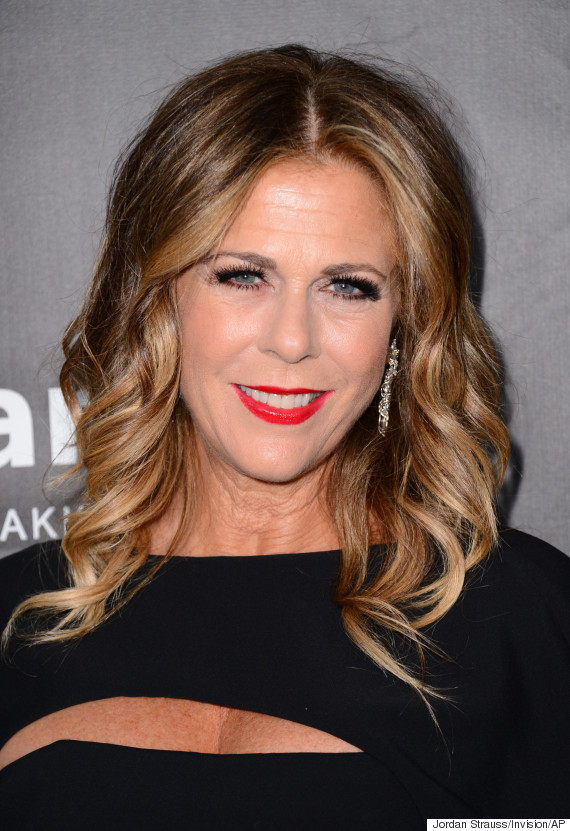 Rita said she was expected to make a full recovery
Rita said she made the decision to go public with her illness to try and encourage other women to get checked for breast cancer because she believes early diagnosis is key when it comes to beating the disease.
She added: "I feel blessed to have a loving, supportive husband, family, friends and doctors and that I am the beneficiary of advances in the field of breast cancer and reconstruction. I am getting better every day and look forward to renewed health.
"I hope this will encourage others to get a second opinion and to trust their instincts if something doesn't 'feel' right," she added.
Rita is the latest high-profile person to go public with their cancer diagnosis and treatment.
Last month Angelina Jolie Pitt revealed she had undergone surgery to remove her ovaries and Fallopian tubes after possible early signs of cancer were detected.
The 39-year-old actress, who also underwent a double mastectomy in 2013, has been forced into menopause and won't be able to have any more children after undergoing the preventative surgery.
LIKE US ON FACEBOOK | FOLLOW US ON TWITTER