Amazon's ultra-cheap Fire TV Stick has started shipping in the UK today and already, it's proving to the be company's fastest selling device.
While Amazon obviously won't give us any figures, Vice President, Amazon Devices EU Jorrit Van der Meulen said that he was 'blown away' by the response.
Costing £35, the Fire Stick TV is the Amazon's stripped down version of the Fire TV and will go directly head-to-head with the Chromecast.
So what are you actually getting for your £35? Well it's essentially a cut-down version of the Amazon Fire TV box that the company launched in the UK and is going to be aimed at everyone who's been eyeing up a Google Chromecast.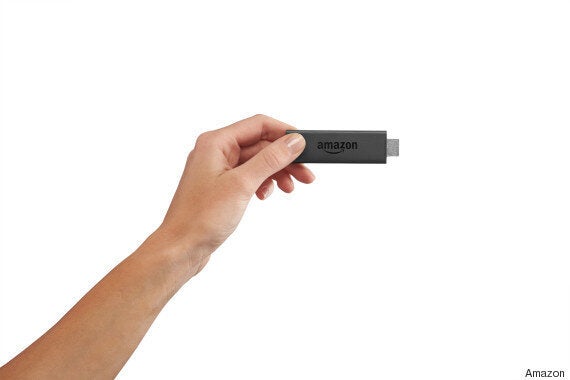 Despite the bite-size packaging Amazon's crammed a dual-core processor, 8GB of storage and 1GB of RAM.
It'll stream direct to the TV using dual-antenna WiFi in 1080p Full-HD. What will it stream? Well it will of course stream all of Amazon Prime's online content including films, TV shows and Amazon's exclusive pilots. Thanks to the Amazon App Store though it'll also run Netflix, BBC iPlayer and more.
A neat new trick the Fire TV Stick has is the ability to log in to WiFi networks that have registration walls, invaluable if you're travelling and want to get through you're hotel's WiFi barrier.
Of course you can't just have everything for £35, so the Fire TV Stick loses the voice control functionality found on the Fire TV and ditches some of the higher-end Android games.
Both aren't the end of the world though as you can bring back voice control with Amazon's new app for Android and iOS while the chances are you're phone can probably run all of the high-powered games anyway.