Do you remember going to the shops in 2012? Do you remember driving down the road in 2012? Do you remember Carly Rae Jepsen's 'Call Me Maybe' playing on a loop throughout all of that??
Well, three years later, she's back with the similarly-infectious 'I Really Like You', which is every bit as much of an earworm as her breakthrough hit.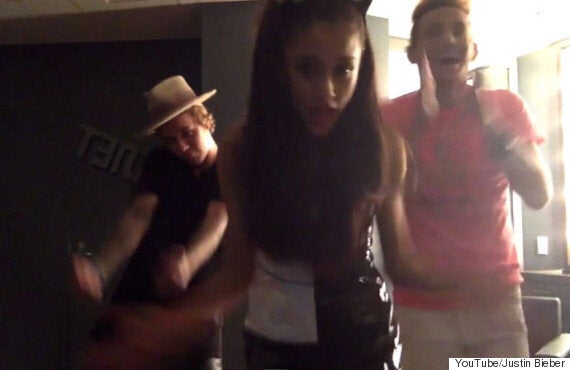 Justin Bieber and Ariana Grande dance up a storm
The success of 'Call Me Maybe' was owed, at least in part, to a lip sync video posted by Justin Bieber, where he and his friends mimed their way through the track.
Justin has now done the same thing for 'I Really Like You', uploading a lip sync extravaganza to his official YouTube page on Tuesday.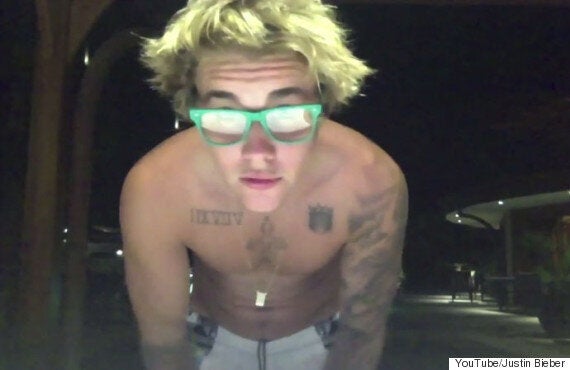 The Biebs in his lip sync video
In the clip, which already has over one million views, he is seen dancing - shirtless, of course - to the track and even ropes in fellow popstar Ariana Grande, who also shows off her miming skills.
Watch the amazing video in full below...
The 'Beauty And A Beat' singer also makes a cameo appearance at the end of the track's official music video, alongside Tom Hanks.