Liverpool FC says it will take action against a man who tweeted a photograph of two Muslim fans praying at half-time and branded them a "disgrace".
Stephen Dodd tweeted the image of solicitors Asif Bodi and Abubakar Bhula praying in a stairwell at Anfield on 8 March, posting it a day later, captioned: "Muslims praying at half time at the match yesterday #DISGRACE."
Dodd faced a barrage of abuse over the tweet, and following complaints to the club, Liverpool FC referred the matter to Merseyside Police.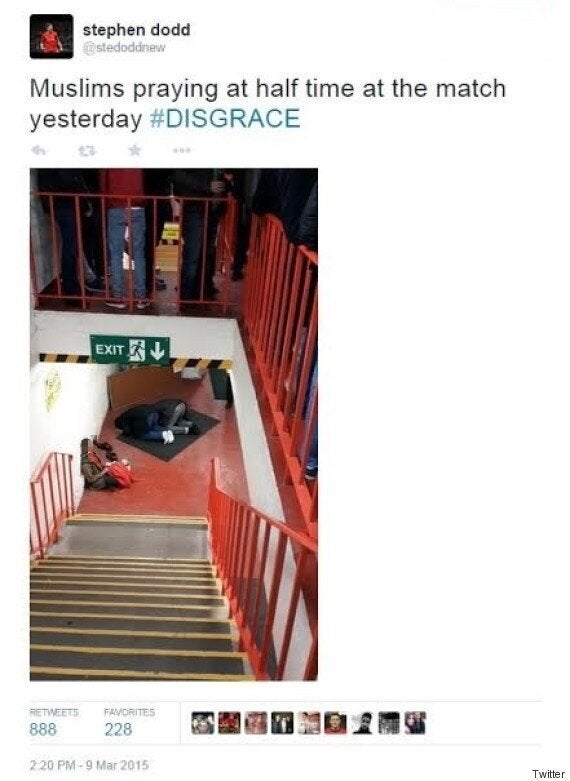 Stephen Dodd's tweet, which has since been deleted
In a statement the club said the matter had been referred back to Liverpool FC which said it was "currently in the process of determining the appropriate action to take."
It added: "Liverpool Football Club would like to remind its supporters that it does not tolerate any form of discrimination and is committed to ensuring that the club and Anfield provides a welcoming and safe environment for all fans regardless of race, religion, gender, age, disability or sexual orientation."
Since then, Dodd has deleted the tweet in question and locked his account, updating his bio to simply read: "Twitter is full of grasses."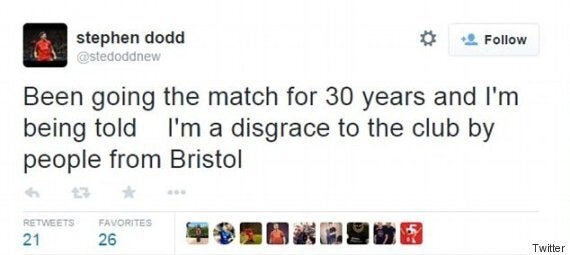 Shortly before this, he tweeted: "Been going the match for 30 years and I'm being told I'm a disgrace to the club by people from Bristol."
It's not known if Dodd is a season ticket holder or what action will be taken against him, though some fans have hijacked his own "disgraceful" hashtag and suggested he is banned from the grounds.
Meanwhile one of the men pictured in Dodd's tweet has said he would be happy to discuss and "educate" him on the tradition of Muslim prayer.
Bhula told the Liverpool Echo: "We have a small window in which to pray, a bit like the transfer window in football. Once that closes the chance is gone.
"That day, the time came for prayer and the window would have closed before the game finished so we did it at half-time.
"Most people are absolutely fine with it and the stewards at Anfield are wonderful, but it only takes one or two people to react in the wrong way and you could have a nasty situation."
Adult Muslims are required to pray five times a day – pre-dawn, noon, afternoon, sunset and night. These times change throughout the year as the length of the days varies.
Bhula added: "Education is key to stopping things like this from happening. Maybe the man who took the photo has not come across Muslims before who have explained the significance of prayer.
"I would be quite happy to meet with him to explain why we pray and when it needs to be done."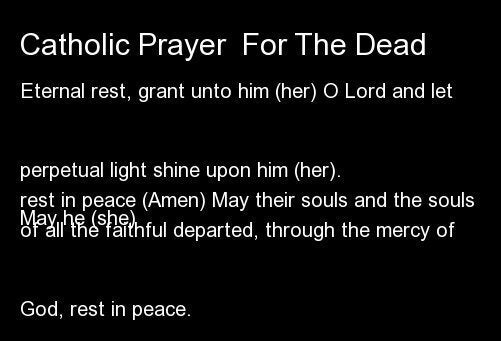 Prayers For The Dead
Related