Denise Van Outen's soap character has barely been in Albert Square for five minutes, but she's already causing all kinds of trouble in 'EastEnders'.
After Karin Smart arrived on the scene earlier this week - in search of Phil Mitchell, who viewers quickly learned she had something of a history with - she wasted no time in setting her sights on Max Branning, played by Jake Wood.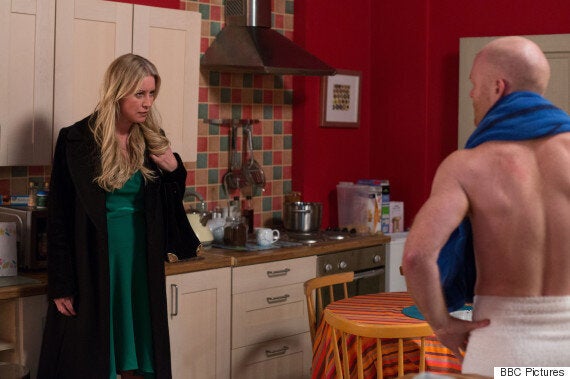 Karin has some bad news for Max
Arriving just as Max is emerging from the shower (with one of our favourite soap clichés of a 'towel slewn casually over around a man's shoulders' for no good reason' in full swing), Karin tells the shady businessman that the police are on the case over the stolen cars.
Max immediately tries to get hold of Phil, but is forced to think fast and come up with an alternative plan when it becomes clear that he isn't available to help.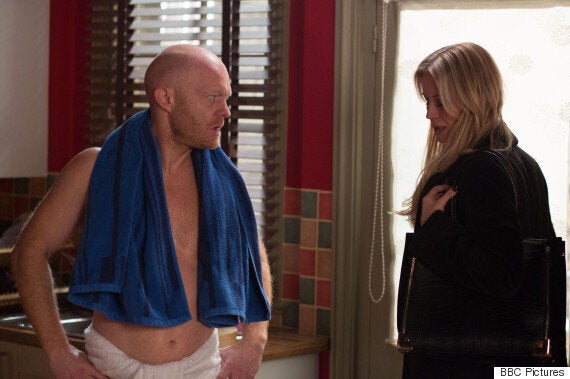 How will Max react to Karin's warning?
However, this is 'EastEnders' and there's a twist in the tale and all is not what it seems…
Watch these scenes unfold in 'EastEnders' on Monday, 27 April.