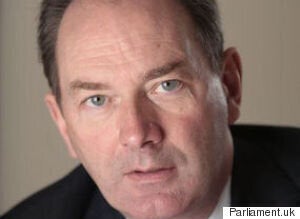 The Tories are playing a "short term and dangerous" game which could threaten the security of the United Kingdom, according to a leading Scottish Conservative who warned against the party's election tactic of building up the SNP as a way to damage Labour.
"We've had the dilemma for Conservatives, which is they want to be the largest party at Westminster and therefore some see the fact that the nationalists are going to take seats in Scotland will be helpful," he told The Guardian.
"But that is a short-term and dangerous view which threatens the integrity of our country."
The SNP is expected to wipe out many Labour seats in Scotland, while if Labour forms a coalition government after the election, the nationalist party is though to be a likely partner.
The former Scotland secretary illustrated his concerns about the way in which some Tories are building up the SNP by highlighting George Osborne's praise for the SNP leader, Nicola Sturgeon, after her appearance in the first of the UK-wide TV election debates. "Nicola Sturgeon does these debates and she's praised to the skies," Forsyth said. "We've had George Osborne praising her saying what a marvellous performance. What she is asking for, which is fiscal autonomy, would mean that there was a gap of £8bn in the budget."

Forsyth also claimed the Tories were partly responsible for the rise of the SNP after helping to prop up Alex Salmond's minority government from 2007 to 2011, a move that gave Tory voters "permission" to support the SNP to keep out Labour.
It added that the senior Tory had even praised Ed Miliband, for the "brave way" the Labour leader challenged SNP leader Nicola Sturgeon in last week's TV election debate.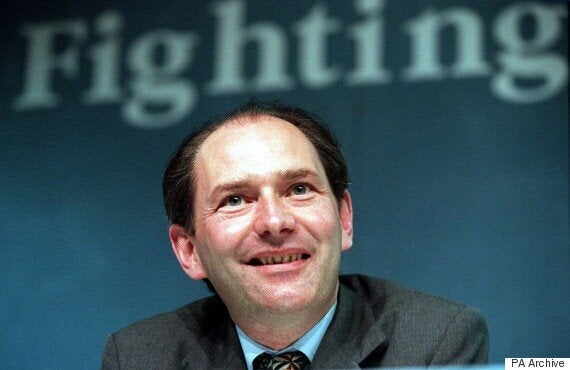 Lord Michael Forsyth after losing his seat and role as Scottish Secretary in 1997
Labour deputy leader Harriet Harman said Lord Forsyth's comments showed the Prime Minister was playing a "desperate and cynical game".
"Even Conservatives are now saying that he is prepared to risk breaking up the United Kingdom because the SNP represent his only hope of clinging to power," she said.
"He is a Prime Minister who is willing to put narrow party interest ahead of the national interest. Every time people hear him talk about the SNP they know it's because he has nothing to say to the working people of Britain."
SNP leader Sturgeon has tried to reach out to voters in other parts of the UK, saying: "Although you can't vote SNP your views do matter to me and you have a right to know what to expect of my party if the votes of the Scottish people give us influence in a hung parliament.
"If the SNP emerges from this election in a position of influence we will exercise that influence responsibly and constructively, and we will always seek to exercise it in the interests of people not just in Scotland but across the whole of the UK."
Mr Cameron promised that a Conservative government would introduce an annual Treasury review under what he called the "Carlisle principle" to ensure that the actions of the devolved administration in Edinburgh did not have detrimental impacts on other parts of the UK in areas like air passenger duty, tax rates, university tuition fees or energy policy.
But Ms Sturgeon warned him: "Let me say this to David Cameron - we will oppose any effort to undermine the Scottish Parliament."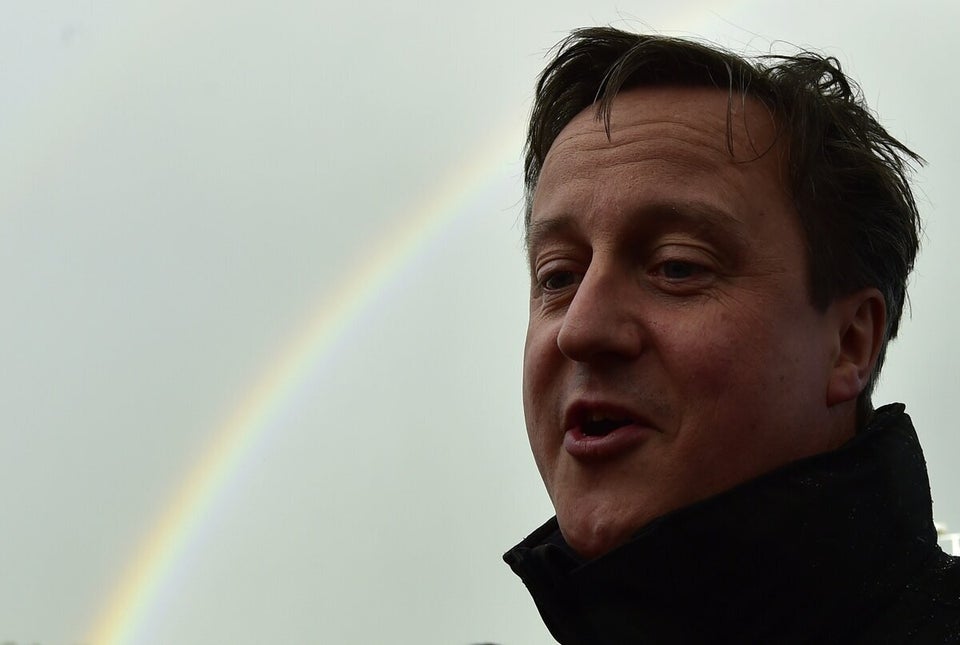 David Cameron - General Election 2015
Liberal Democrat leader Nick Clegg said that his party would not join any deal or arrangement which involved the SNP.
"I am not in the slightest bit interested or prepared to enter into pacts, deals, coalitions with the SNP or Ukip," he told BBC News.
The news came as Ed Miliband strongly rejected claims he would allow the SNP to "call the shots" at Westminster as he sought to fend off Tory accusations that a minority Labour government would be a prisoner of the nationalists.
SNP leader Nicola Sturgeon earlier sought to allay English concerns about the influence her party could wield following the General Election, as David Cameron warned a Labour/SNP administration could put recovery into reverse.
With Scotland dominating the campaign with 17 days to go to the May 7 poll, Mr Cameron said that a Miliband government propped up by SNP votes would be "a match made in hell" for the UK economy.
But in a BBC interview, the Labour leader insisted he would not be dictated to by the nationalists. "They're not going to tell us, they're not going to tell us. Look, I'm very clear about that," he said.
Challenged that many voters believed that in the event of another hung parliament it would be the SNP who would be "calling the shots", he replied: "That ain't gonna happen. That ain't gonna happen."
His comments came as a ComRes poll for ITV News found 59% of British voters did not want to see the SNP play any role in the next government.
Launching the SNP's manifesto in Edinburgh, Ms Sturgeon insisted that her party would use whatever influence it gains "responsibly and constructively" in the interests of the whole of the UK.
The SNP's spectacular surge in the polls since last September's failed independence referendum has led to predictions that the party could seize as many as 56 of Scotland's 59 seats, leaving it holding the balance of power in Westminster.
The Scottish First Minister said her party would "not do any deals which would put the Tories into power", fuelling expectations that she will pursue some sort of partnership with Labour in a hung Parliament, even though Mr Miliband has ruled out formal coalition.
The SNP's priorities in any such deal were made clear by the party's manifesto, which proposed an end to austerity, real-terms spending increases of 0.5% a year on public services across the UK and the abolition of the Trident nuclear deterrent.
"A vote for this SNP manifesto on May 7 will make Scotland's voice heard at Westminster more strongly than it has ever been before. And a stronger voice for Scotland will mean new, better and more progressive politics at Westminster - for everyone," said Ms Sturgeon.
But Conservative Defence Secretary Michael Fallon described the manifesto as "the most expensive ransom note in history".
Mr Fallon told Sky News that if Ms Sturgeon's party holds the balance of power in Westminster "she will wrap Ed Miliband round her little finger" putting the future of Britain's Trident nuclear deterrent at risk.
Mr Cameron issued an appeal to former Tory voters - and people who have never previously imagined themselves backing the party - to give him their support to stop the SNP and Labour "wrecking the country".
Speaking in Crewe, Mr Cameron warned that voters could be "sleepwalking" towards an outcome which would put government into deadlock and bring economic recovery to a halt.
"It might be a match made in heaven for them but it is a match made in hell for the British economy," he said.