Ahead of the announcement, People magazine have been teasing other female celebs who made their 'most beautiful' countdown - such as 'All About That Bass' singer Meghan Trainor and 'Orange Is The New Black' actress Laverne Cox.
On Wednesday, they finally confirmed that it was Sandra who had the honour of topping this year's list, sharing her magazine cover on their official Twitter page.
In her accompanying interview, Sandra - who jokes it is "ridiculous" she's been named most beautiful woman - discusses what she sees as the true meaning of beauty, explaining: "Real beauty is quiet.
"Especially in this town, it's just so hard not to say, 'Oh, I need to look like that.' No, be a good person, be a good mom, do a good job with the lunch, let someone cut in front of you who looks like they're in a bigger hurry. The people I find most beautiful are the ones who aren't trying."
Sandra also mentions her young son in a quote on the front cover of the magazine, where she says: "What is beautiful is the honour of being Louis' mother."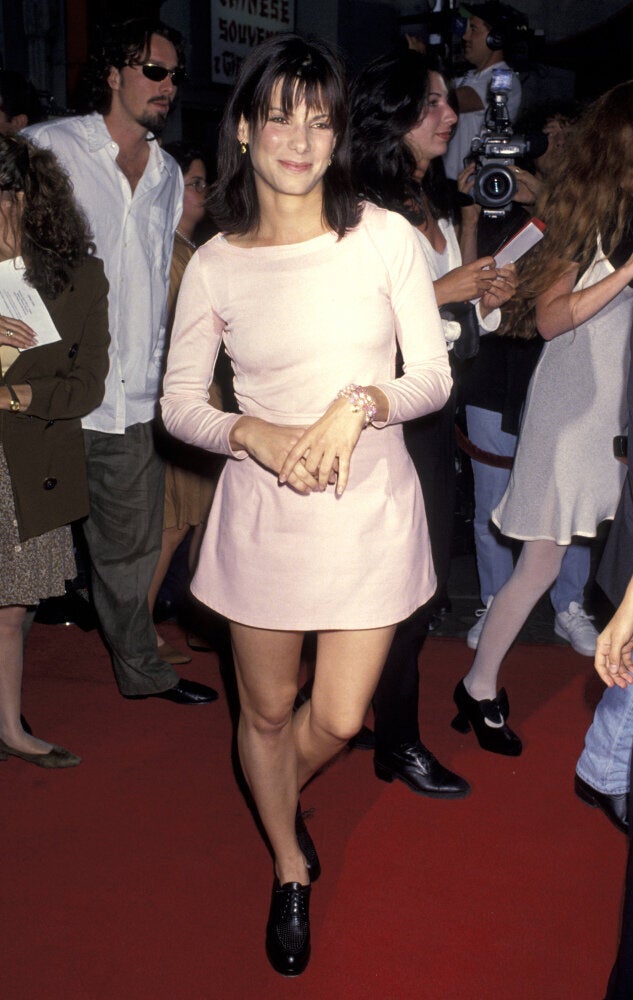 Sandra Bullock's Style Evolution