Richard Hammond has broken his silence about his future on 'Top Gear', confirming that he won't be back on the show without Jeremy Clarkson and James May.
SEE MORE:
Jeremy, as you may well already know, was sacked from the show last month following a bust-up with a producer, while James claimed earlier this week that the show wouldn't work if he went back with a "surrogate Jeremy".
For weeks, Richard has been tight-lipped on his future plans for weeks, Richard has now expressed his solidarity with his friends, insisting that his time as a presenter on 'Top Gear' is now over, after over a decade with the show.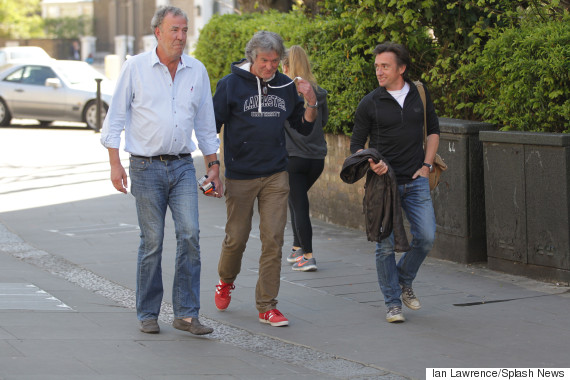 Jeremy Clarkson, James May and Richard Hammond
Writing on his Twitter page on Friday afternoon, Richard confirmed the news that he wouldn't be back, explaining: "There's nothing for me to 'quit'. Not about to quit my mates anyway."
To be clear amidst all this talk of us 'quitting' or not: there's nothing for me to 'quit'. Not about to quit my mates anyway.

— Richard Hammond (@RichardHammond) April 24, 2015
The three men were pictured together on Thursday, prompting speculation they were meeting to discuss future opportunities as a trio.
'Top Gear' producer Andy Wilman has also now announced his departure from the show, despite insisting recently that reports claiming that he was leaving weren't accurate.
It's believed that the Beeb are pushing on with their quest to find new presenters to front a rebooted version of 'Top Gear' next year, with Philip Glenister - who previously hosted Channel 4's 'For The Love Of Cars' - reportedly topping producers' wishlists.
Meanwhile, BBC bosses have confirmed that Jeremy Clarkson's final 'Top Gear' scenes - recorded before the "fracas" that cost him his job - will be shown at some point in the coming months.
LIKE US ON FACEBOOK | FOLLOW US ON TWITTER