NEW YORK -- Barack Obama delivered a gag-filled speech at the White House Correspondents' Dinner on Saturday, hitting the audience with a string of zingers at the expense of his political opponents, some of his friends and, of course, the media.
Among the quips at the D.C. showpiece were lines on Obamacare, climate change, Hillary Clinton and the raft of Republican candidates running for the 2016 GOP nomination.
"Just this week Michele Bachmann actually predicted that I would bring about the biblical end of days. Now, that's a legacy," he said. "That's big. I mean, Lincoln, Washington, they didn't do that."
Watch the full speech above...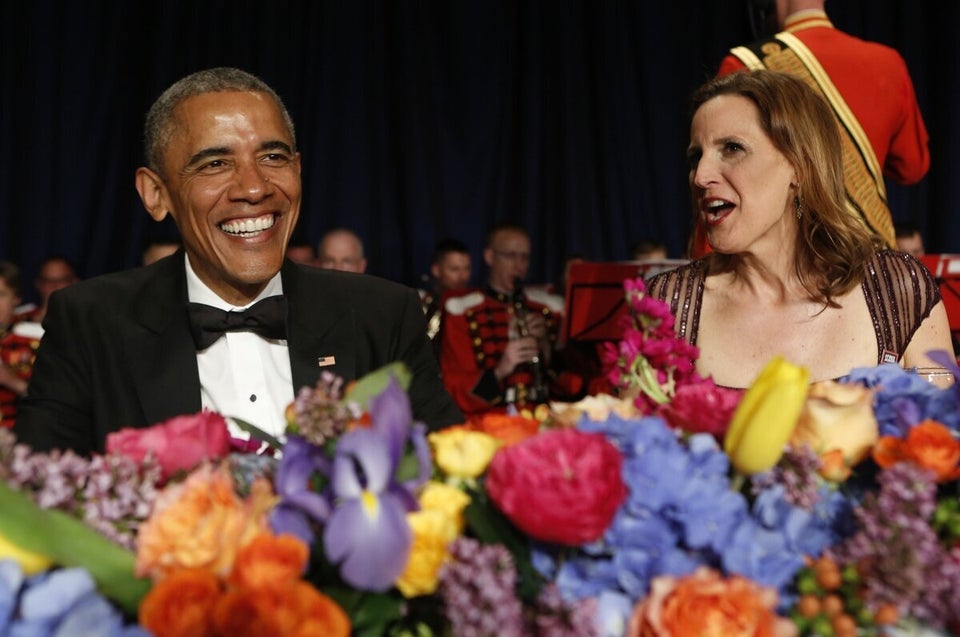 2015 White House Correspondents' Dinner