NEW YORK -- Officers of New York's much-derided police force were given a European lesson in urban law enforcement on Thursday when four Swedish cops on vacation stepped in to break up a fight on the Subway.
As pointed out by users of social media, the incident provided a stark contrast with the horrific scene that saw Eric Garner fatally subdued by New York's finest in 2014, the Swedish officers -- Samuel Kvarzell, Markus Asberg, Eric Jansberger and Erik Naslund -- showing how to restrain violent suspects without injuring them.
One man is held face down; the other is seated on the floor. In the film officers can be heard asking the men how they feel. "I can't breathe," shouts the man pinned to the floor and "you're hurting my arms!" The officers then adjusts his grip. "Take it easy," one Swede says repeatedly, adding: "Sir, calm down, OK? Everything is going to be OK."
The Swedish officers remained with the men until the local police arrived to take them into custody. Speaking to the NYP, one of the officers said: "We came here for vacation; we've been here one day. We're no heroes, just tourists."
On Thursday evening, the four Europeans met with Police Commissioner Bratton and members of the NYPD Transit Bureau who thanked the men for jumping into the action on the train.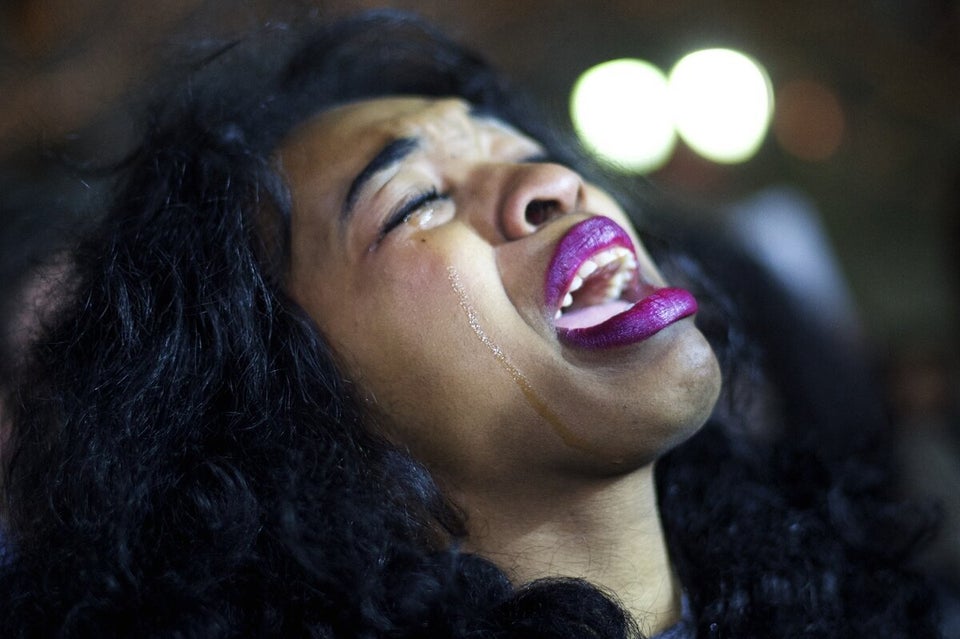 Eric Garner
Related