Drone footage has emerged from Nepal showing the devastating aftermath of the 7.8-magnitude earthquake, which is confirmed to have claimed over 3,800 lives.
Seen by air, there's no escaping the extent of the damage and the humanitarian crisis that worsens every day. Holy temples have been reduced to rubble, entire blocks of housing flattened, and tent cities stretch for miles.
Tens of thousands have been left homeless, and scores more are too scared to return to their houses. The situation is so desperate, some are taking shelter in sewage pipes.
Officials have suggested the death toll could reach 15,000, The Guardian reports.
Around 6,500 people are thought to have been injured in the earthquake.
Communication problems in the worst-affected areas mean families and friends around the world are still anxiously waiting for news of their loved one, with dozens of British and Irish people among those missing.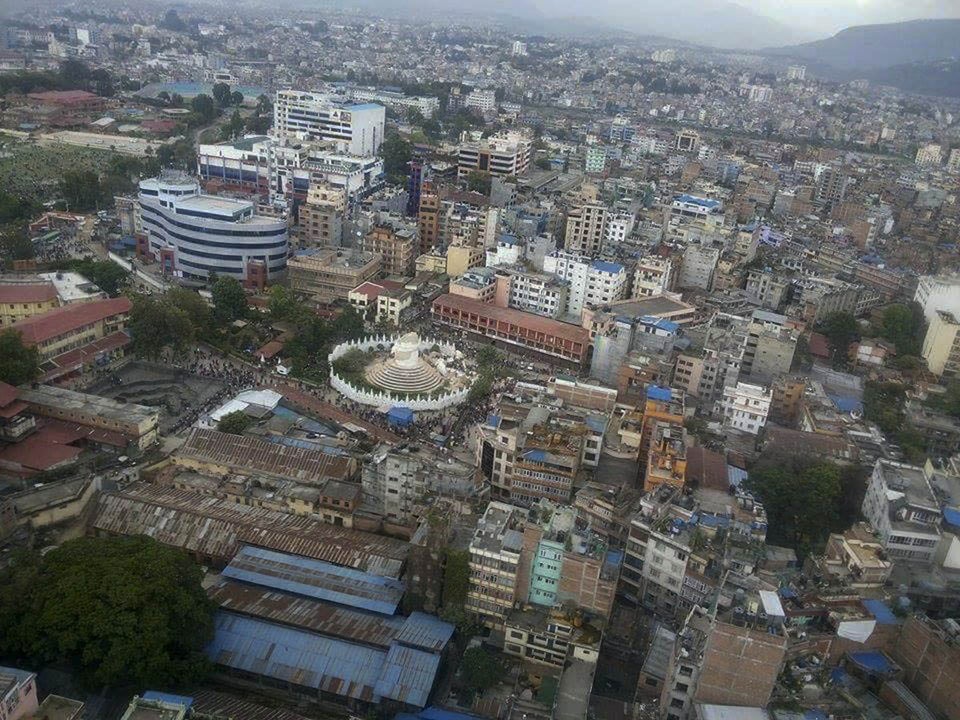 Nepal earthquake aerial footage
Worst may still be to come. Engineer Hari Kumar, who works on earthquake risks for GeoHazards International, says: "We were expecting an 8-magnitude to happen along the Himalayas, this is not it."
Kumar is the Southeast Asia regional coordinator for the non-profit group that works on assessing and managing quake risks worldwide.
Immense seismic pressure is still building up along the Nepal-India border, and he says, "the stress which was developing west of this earthquake has not been released".
As the death toll continues to rise, so to do the calls for international aid and support. Britain, China, India and Pakistan are among the countries contributing to the effort, alongside aid agencies, the BBC reports.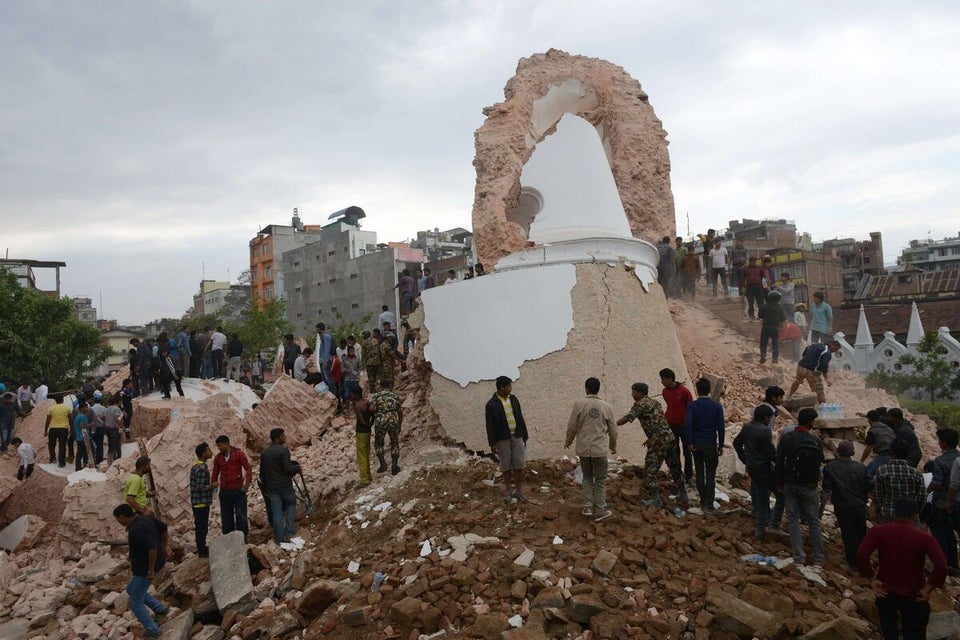 Nepal Struck By Powerful Earthquake
An RAF plane packed with supplies has been dispatched to the crisis zone, while charity workers, experts and fire fighters from across the UK have already begun the search for survivors. They took with them more than 11 tonnes of kit, including torches, axes, rope, search cameras, stretchers and tents.
Nepal's worst recorded earthquake was an 8.0-magnitude temblor in 1934 that all but destroyed the cities of Kathmandu, Bhaktapur and Patan.
Kumar said he hoped Nepal would be able to look beyond the horror and see a chance to rebuild properly.
He said: "For Kathmandu, this is their moment of change. I know it is a tragic time, many of their buildings are (fallen) down, but I think this is their time to turn it around."
Meanwhile, around 200 climbers are thought to have been rescued from Mount Everest, after the quake triggered avalanches. Five foreign nationals were among those killed on the mountain; a further 61 people were injured and, scores are still unaccounted for.
All mountaineering on the Chinese side of Mount Everest has since been cancelled. China's official Xinhua News Agency says more than 400 climbers from 20-plus countries were on the northern side of the world's highest mountain and were reported safe after they descended.
Xinhua quoted an official with the Tibetan bureau of sports as saying that an avalanche at 23,000 feet and the possibility of further aftershocks was considered to have made climbing too dangerous.
There was no word on when the ban would be lifted.