Strapping herself to a pick-up truck on a runway in Jordan and being chased by an aeroplane – all in a day's work for British filmmaker Vicky Jewson, determined to cut the mustard as a member of the small but growing list of female action film directors.
Vicky's film 'Born of War' comes to UK cinemas this week – the story of Mina, a teenager who discovers through tragedy that, not only is her real father a tribal warlord, but he is intent on reclaiming her from her adopted British home. A traumatised Mina offers herself as bait for intelligence operatives to go after him, but soon has to work out exactly whom she can trust.
Watch our Exclusive Clip above.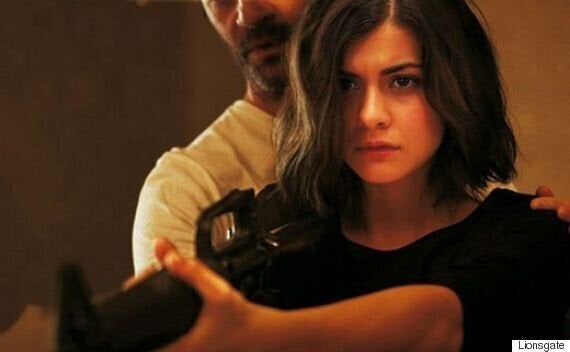 Sofia Black-D'Elia stars as Mina in 'Born of War'
What starts out as a political thriller turns into a high-speed action film across the rooftops of Amman, something that Vicky, self-professed tomboy, was all too happy about.
"I aged about 10 years making the film, but I was very comfortable working in this field," she tells HuffPostUK. "When we were trying to raise money to make the film, we had some huge offers from prospective benefactors, but they wanted to control it. I wasn't going to let that happen."
Vicky, who works alongside her producer husband on set, was equally determined to make her lead character a young female –"not one with superpowers, just a realistic girl next door, and one who shared my voice. Also, there aren't enough female leads out there."
Vicky found her lead in Sofia Back-D'Elia, having spotted her in the US version of the series 'Skins'. "She had the magnetism we were after," explains Vicky. "She could be vulnerable but edgy."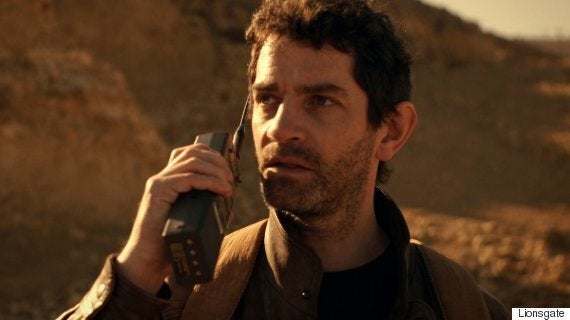 James Frain also stars as a security contractor, who may or may not be helping Mina
And canny, too, it transpires. "She shares an agent with Al Pacino," laughs Vicky, "so we had to work really hard to get her. But it was worth it."
Vicky, whose next film will be about the strange world of female bodyguards, has entered a notoriously small field of female action genre directors, something she's aware of but not overwhelmed by.
"Perhaps it changes when you work with a huge studio," she ponders. "But I've been so isolated as an independent producer, it's hard to tell if a woman gets treated any differently.
"I've just signed with a US agent, and they liked the fact that I was a woman. Said it gave me a USP, but we'll see."
'Born of War' is on release from this Friday 1 May, and released on DVD and Blu-ray on 18 May. Watch the trailer below...