Covering Bruno Mars' Uptown Funk can be difficult at the best of times.
But it takes some sheer skill (and pizzazz) to cover such a funky little number in sign language, which is exactly what mother-of-three, Sarah-Jane Gillman has gone and done.
And boy has she nailed it.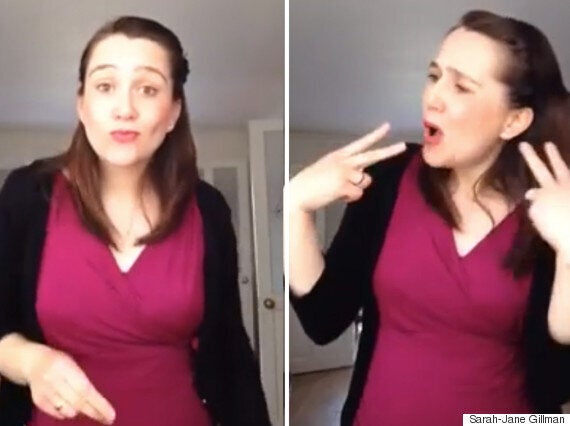 The 33-year-old combined her love of singing and dancing with her newly acquired skill of sign language in the video, which has since racked up nearly two million views.
Produced from the comfort of her living room, the video shows Gillman translating the well-known lyrics of Uptown Funk into sign for the deaf and hard of hearing.
Gillman admitted she'd wanted to learn sign language since she was 10 years old, but had never gotten round to it. She told Wales Online: "When I was in primary school I used to go and read to the deaf children in my school and that's where my first interest in sign language came from."
But, she added that having children meant her desire to learn to sign was put on hold.
Now pregnant with her fourth child, Gillman has been attending sign language classes and has completed the introduction course and level one. She also had an exam for level two on 27 April and is awaiting the results.
"I want to go on as far as I can. I'd love to be an interpreter and maybe one day work on TV, but I know you have to be of a really high standard for that," she revealed.
And it's not her first time in the limelight either as Gillman, who is a member of the local theatre group, has performed songs in sign language in front of live audiences before.
"I'm delighted with all the feedback I'm getting and as well as me learning to communicate with the deaf community, hopefully it will encourage more people to learn," she added.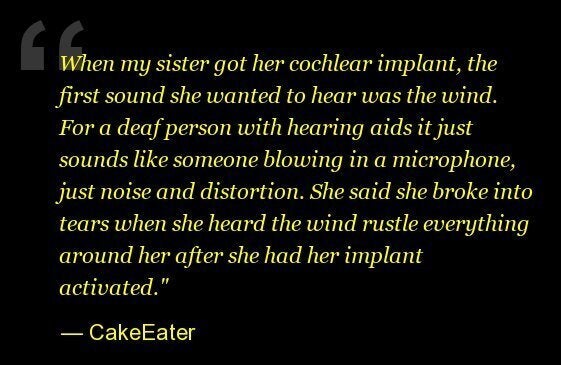 11 Sounds Deaf People Would Love To Hear