It's only been a week or so since a certain rude word (ahem) popped up on 'Countdown' and now it's happened again - and we have Myleene Klass to thank.
The musician and presenter appears as a guest on the Channel 4 show today (Tuesday) when she comes up with an unexpected eight letter word.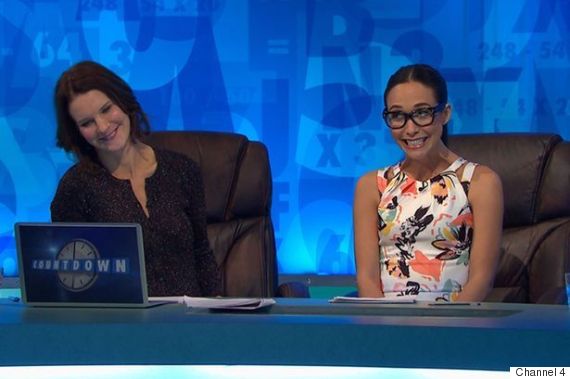 After each contestant put forward the seven letter word 'ghosted', Myleene trumped them both with the rather more colourful eight letter offering of… 'gobshite'.
Charming.
"I got a rude one," she told host Nick Hewer. "It's an eight... gobshite."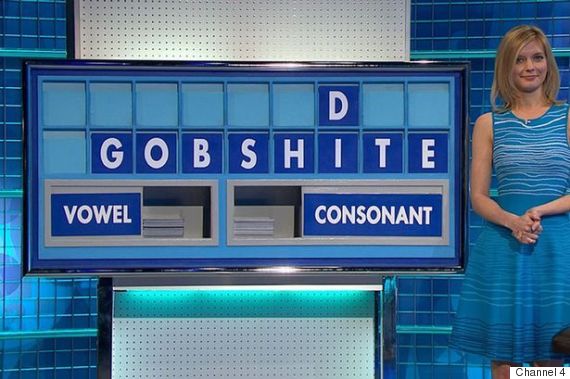 Despite being a word Myleene wouldn't want to hear her own daughters say, it received the seal of approval from veteran dictionary corner expert Susie Dent, who confirmed it was "chiefly Irish" and "vulgar slang".
Mind you, Rachel Riley looks decidedly unimpressed, doesn't she?
Earlier this month, both contestants on the show were no doubt chuffed when they managed to score an impressive eight-letter word each… until they realised that meant they were going to have to actually say the word 'erection' on national telly.
Ever the professionals, both Rachel Riley and Nick Hewer managed to keep it together, while over in Dictionary Corner, Susie Dent was even more pleased with herself when she managed to present the nine-letter word 'Recondite'.
Clever clogs.
LIKE US ON FACEBOOK | FOLLOW US ON TWITTER