WARNING: This report contains some graphic content. Reader discretion is advised.
A suspected shoplifter is in a critical condition after plummeting from a second floor window as he allegedly tried to flee from police.
The man is reported to have attempted to escape by launching himself from the window of a high-end store on Threadneedle Street, yards from the Bank of England.
City of London police were called at around 10.30am on Monday after reports of suspected shoplifter at a store in nearby Gracechurch Street.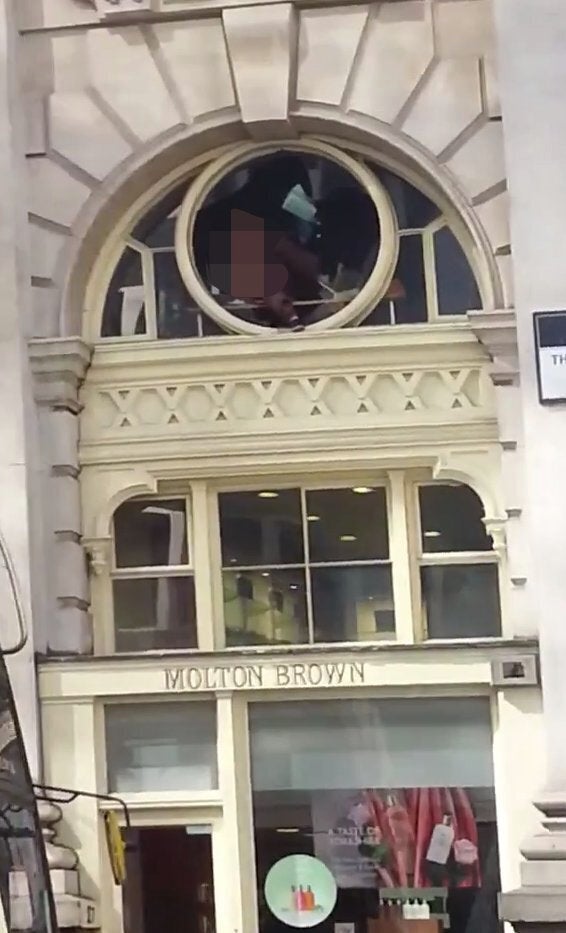 Suspected shoplifter falls from window
The suspect, aged 60, is believed to have left the shop then entered one in Threadneedle Street as officers attended the scene.
"He started to climb out, but fell and somersaulted through the air where he landed on his back. He looked in a bad way to me."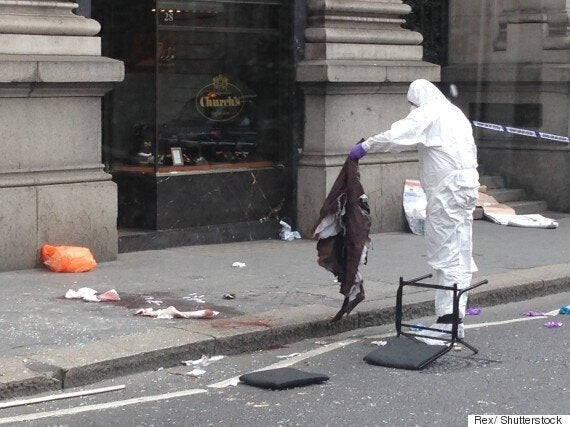 A forensic officer at the scene
An RBS bank worker said: "I was talking to a customer at the time when I heard the smashing and a scream and then there he was on the ground. There was quite a lot of blood when they took him away afterwards."
London Ambulance Service attended and the man has been taken to hospital suffering from life threatening injuries.
A spokesman said: "We were called at 10.39am to reports of a person fallen from a height on Threadneedle Street.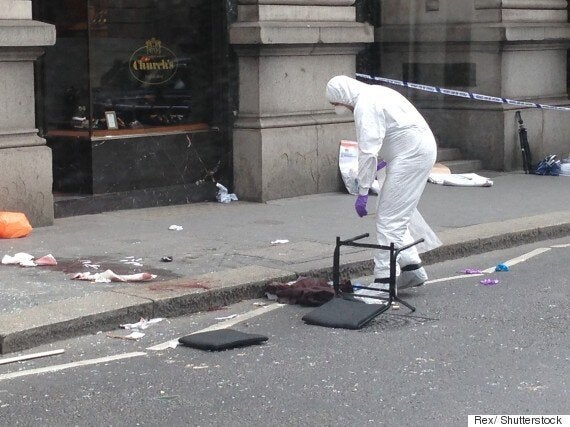 The Independent Police Complaints Commission are investigating the incident
"We sent a single responder in a car, an ambulance crew, a duty officer and the medical team from London's Air Ambulance in a car.
"We treated one man for head and foot injuries. He was taken to the Royal London Hospital as a priority."
A City of London Police spokesman said: "The Professional Standards Department have been informed. The Independent Police Complaints Commission are now independently investigating the incident."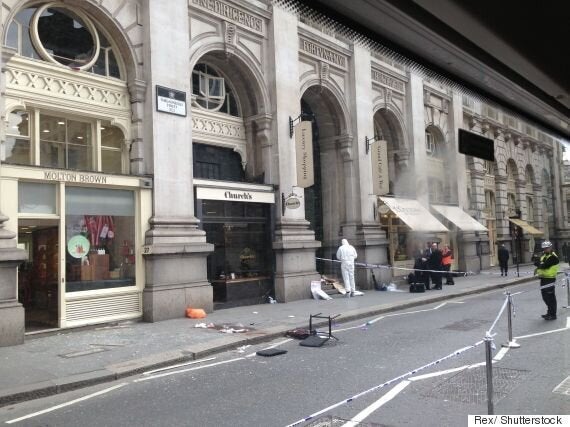 The suspect is alleged to have thrown a chair through the shop window to escape