A Chinese student has been melting hearts across the country's social networking site Weibo this week after pictures emerged of him carrying his friend around school.
Xie Xu has been helping out friend Zhang Chi, who has muscular dystrophy, for three years since they first met at Daxu High School in Xuzhou, Jiangsu Province.
Zhang's disease makes it very difficult for him to walk, meaning he needs assistance getting to and from school, as well as walking the halls between lessons.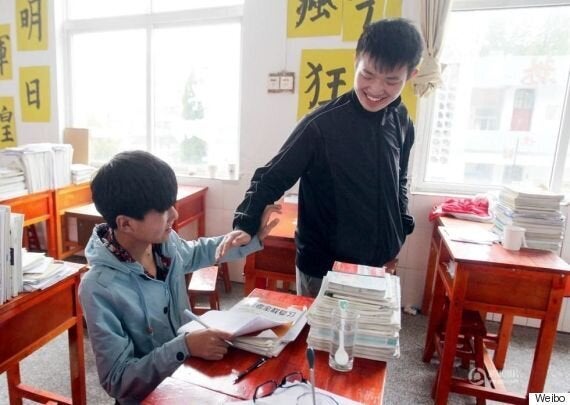 Thanks to Xie's help, Zhang has never missed a class and is one of the top performers in his year group.
"He also exerts positive influence on other students, who readily help Zhang. With their assistance, Zhang has never missed out on one single class."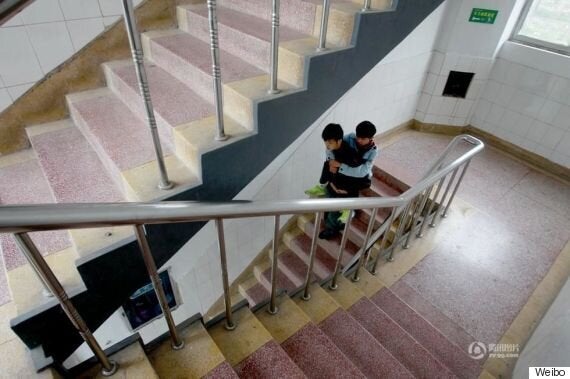 The pair both intend to go to university soon, although their dreams of higher education may drive them apart. Xie has been interviewing for a place at Nanjing Polytechnic Institute while Zhang prepares for his gaokao, the university entrance exam.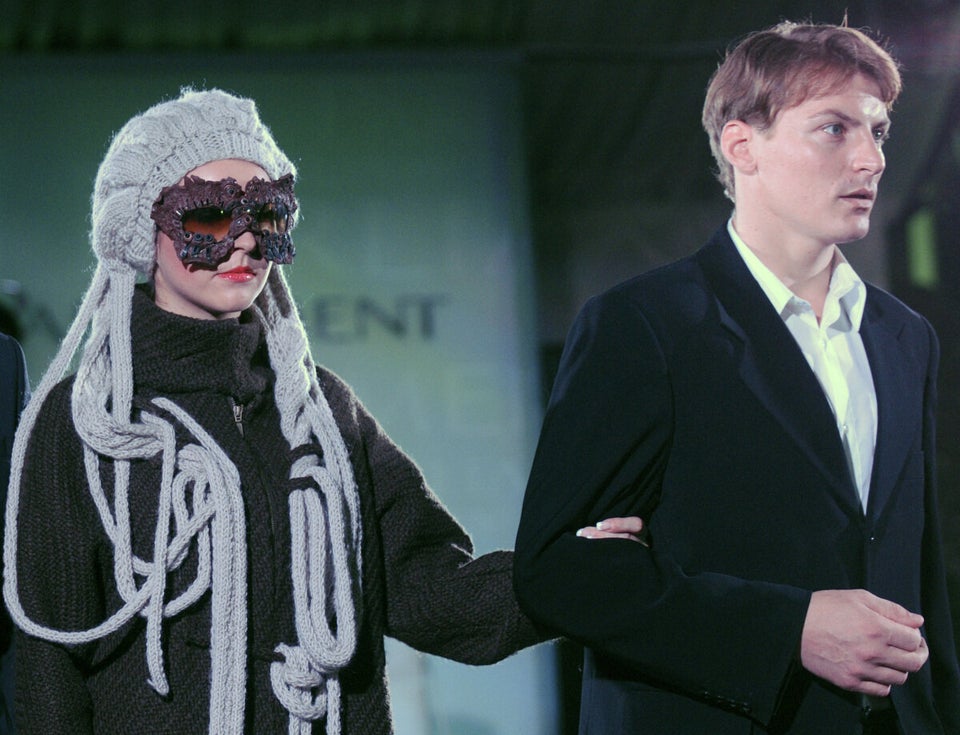 Ukraine Fashion Show Spotlights The Disabled