Peter Kay's brand new comedy has a simple premise - what happens when two strangers are forced into proximity, familiarity and conversations they would never normally have, in this case by car-pooling on the way to the supermarket where they both work.
Despite, or perhaps because of, this everyday setting, 'Peter Kay's Car Share' debuts tonight on BBC1, having established itself as a firm favorite already with viewers on BBCiPlayer, where the series has had 2.8million viewing requests already, since it was placed on the platform on 24 April.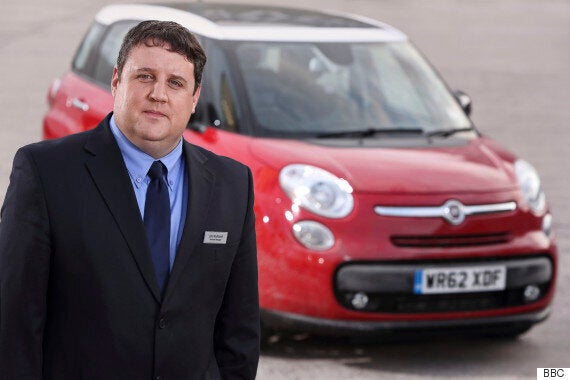 'Peter Kay's Car Share' is already a hit with BBCiPlayer viewers
This makes the show BBC iPlayer's most successful series to premiere as a box-set so far, with Episode 1 alone racking up more than 1million requests.
The success is vindication for the BBC's decision to preview some of their shows on the iPlayer channel, before showing them across the network.
Word on the street was that Peter Kay was apprehensive about debuting his first scripted comedy for the BBC, following the slating received by programs such as Ben Elton's 'The Wright Way', which lasted only one series and was moved to a later time in the schedule after only a couple of weeks of the critics ripping it to bits, and viewers deserting it.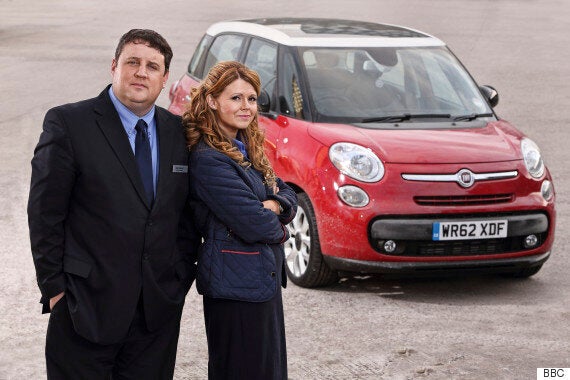 Sian Gibson co-stars as Kayleigh with Peter Kay, who also writes and directs the series
Whatever the case, 'Car Share's success on iPlayer is a clear vindication of the BBC's decision to premiere 40 hours of BBC content on its platform, before repeating them in the more traditional fashion via the box.
Shane Allen, Controller of Comedy Commissioning, is crossing his fingers that the on-demand launch has given the show "a following wind for the primetime launch on BBC One", and Peter Kay reveals he has been "blown away by the response so far".
But bosses across the BBC will be watching and wondering what this kind of success means for trans-pollination of content. Will there be enough fans left of Peter Kay who haven't discovered the show already, and remain ready to tune in tonight?
'Car Share' debuts tonight at 9.30pm on BBC1, continuing tomorrow at the same time. Watch the trailer below...