It has been dubbed the fight of the century, and it has all the hallmarks of a storybook showdown of good versus evil.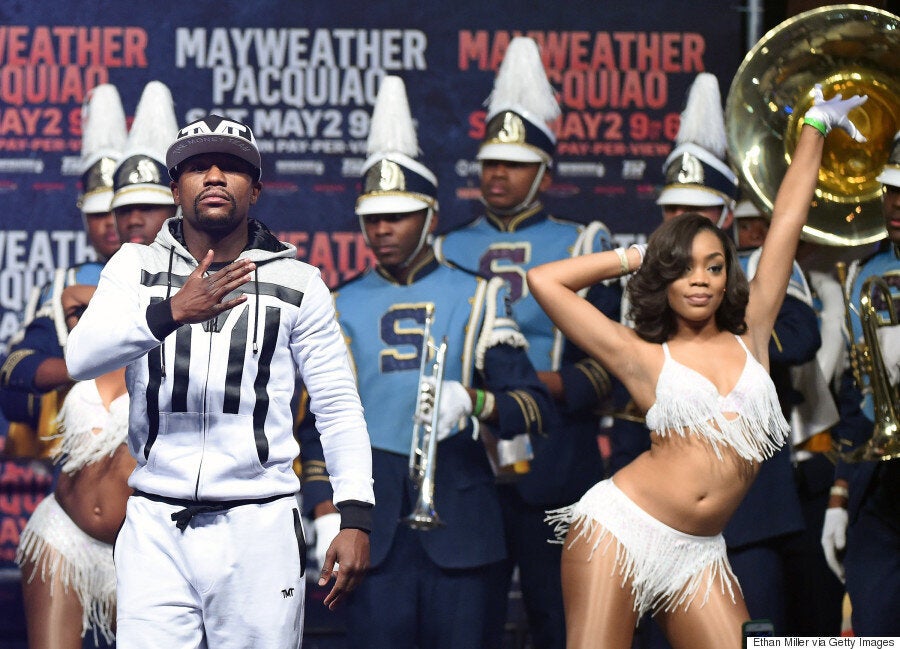 Floyd Mayweather's meet-the-media event in Las Vegas resembled more of a victory parade
Then there's Pacquiao, or Pac Man as he's known. Just like his video-game alias, Pacquiao never stops inching forward; adorable in appearance, and humility. From poverty, to politics in the Philippines, and philanthropy - the eight-division world champion's road to the ring at the MGM Grand Casino in Las Vegas this Saturday, is a Rocky Balboa-style fairytale.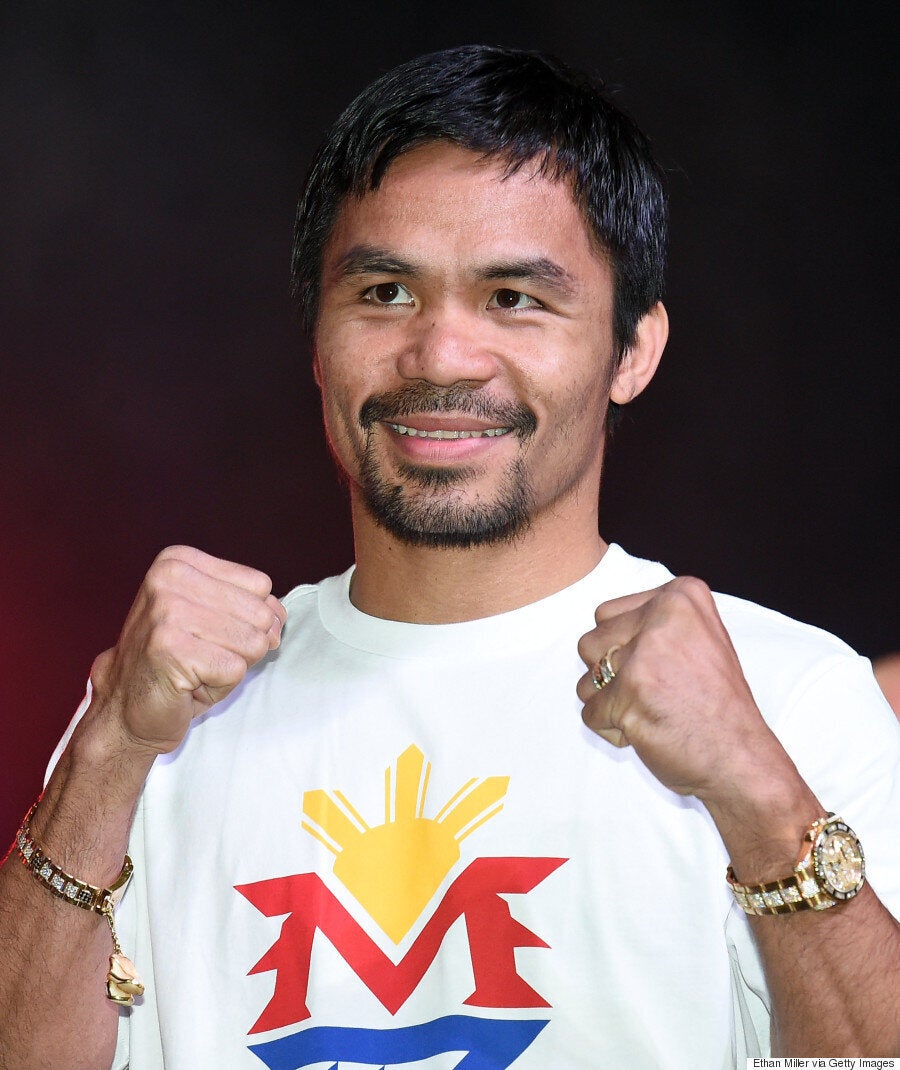 Manny Pacquiao's event was as humble as he is and had all the low-key hoopla of a town fair
The fight is the richest in history - quite fitting of Mayweather, 38, the highest paid athlete in the world - with the fighters sharing £150m. Well, kind of. The purse is being split 60-40 in Mayweather's, favour.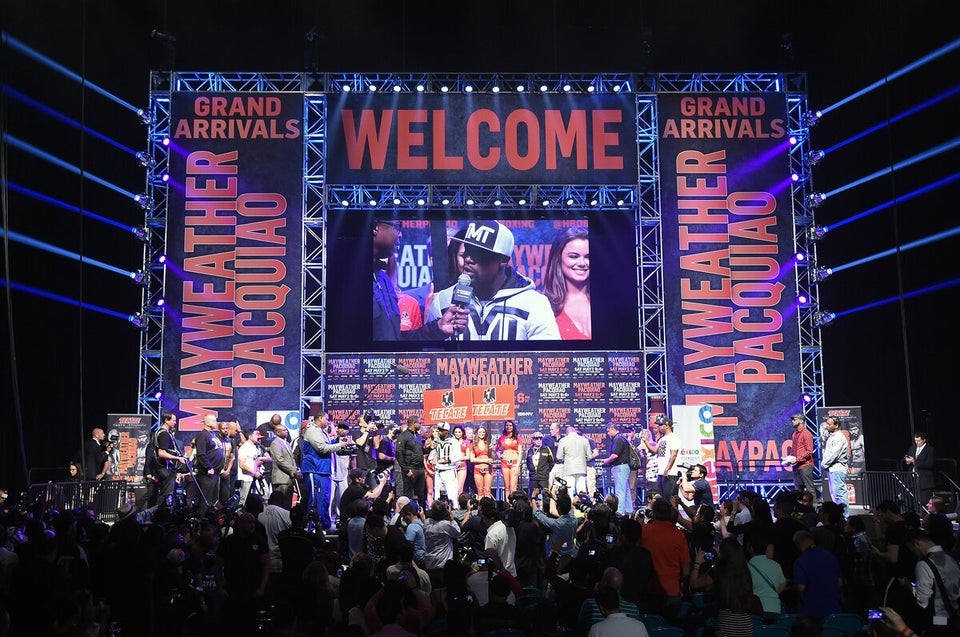 Floyd Mayweather v Manny Pacquiao
In total, the fight is expected to bring in £195m with Mayweather receiving £117 and Pacquiao £79m.
As excitement builds for the showdown (which will happen about 4am Sunday UK time) the two athletes met the press on Tuesday, in events fitting of their personalities. One had all the trimmings of a Super Bowl parade, the other a small-town fair.
Mayweather took to the stage at the MGM Grand Arena accompanied by a marching band and scantily-clad dancers. He wore a tracksuit and cap,branded with his TMT - The Money Team - logo, and gesticulated to the crowd.
Pacquiao, 36, had a smoke machine, and wore a big smile. He waved at fans, who raised home-made banners featuring cut-outs of Pac Man. A traditional dance was performed.
Mayweather is the favourite to win with odds as short as 4/9 on with some bookmakers. Pacquiao is generally priced at 2/1 to win. A draw is priced at around 18/1.