As Nepal struggle to come to terms with the horrors left behind by the huge earthquake which devastated the country, there are still stories of hope.
In these amazing images, a survivor is pulled from the wreckage of a building after being trapped for four days.
Rishi Khanal, 27, was freed by a French rescue team after spending more than 80 hours trapped in the ruins of a three-story hotel in the Gangabu area of Kathmandu.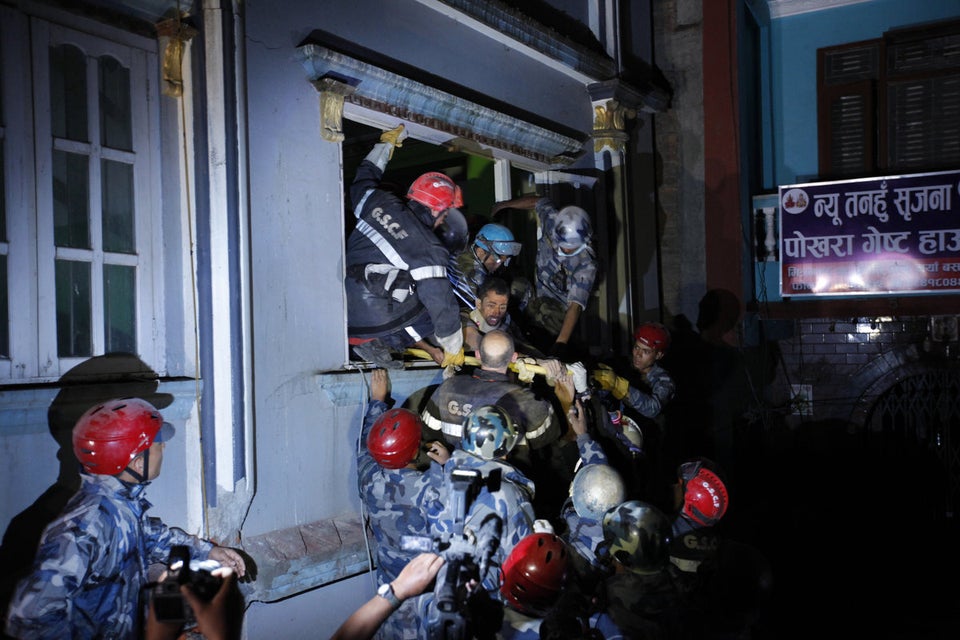 Survivor Pulled From Nepal Earthquake Rubble
It is not thought that the 27-year-old had any access to food or water.
Akhilesh Shrestha, a doctor who treated Khanal, said: "It seems he survived by sheer willpower."
More than 5,000 people are so far thought to have died in Saturday's 7.9-magnitude quake.
Although hope is fading for those trapped, Khanal's survival will give hope to those still waiting to hear of their loved one's fate.
Rescue and relief operations are continuing, while aid has started to arrive in some of the country's most remote regions affected by the quake, according to the BBC.
However, there has been some anger from victims as officials have admitted they were too slow to respond to the disaster.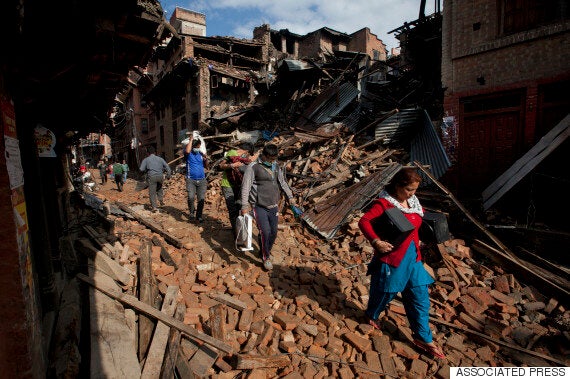 Many areas of Kathmandu were devastated by the quake
According to Sky News, Communication Minister Minendra Rijal said: "This is a disaster on an unprecedented scale. There have been some weaknesses in managing the relief operation.
"We will improve this from Wednesday."
Riot police had to be called in to control large crowds at the capital's bus station as thousands attempted to leave the city.
Demonstrations also took place urging the government to up the pace of its response.