To celebrate the release of the British film 'A Royal Night Out' (in cinemas on the 15th May), The Huffington Post UK is giving readers the chance to see the film ahead of its UK release at preview screenings across the UK.
It's VE Day, 1945. Across Europe, people are celebrating the end of the war. London overflows with celebration and excess. Two teenage princesses are allowed out that night to join the party. For the first time they are able to mingle with the teeming crowds, incognito.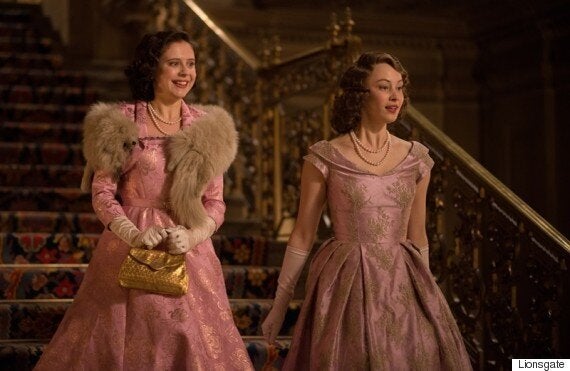 Sarah Gadon and Bel Powley play the two royal princesses who want to celebrate with their people
Our two teenagers are Margaret (Bel Powley) and the future Queen of England, Elizabeth (Sarah Gadon). Home is Buckingham Palace.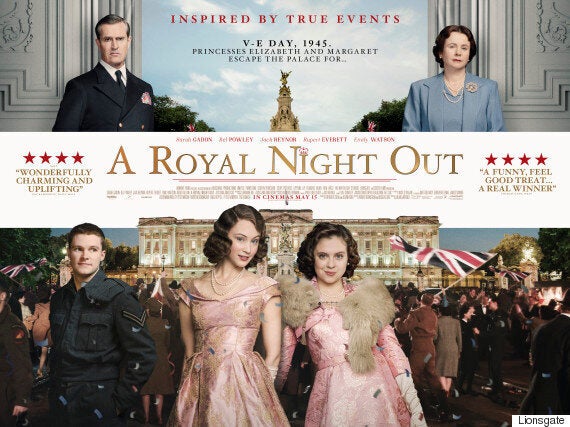 The film also stars Rupert Everett and Emily Watson as the King and Queen
Inspired by true events, 'A Royal Night Out' is a heart-warming and riotous tale of the Queen witnessing the energy and spirit on this unique night. The film also stars Rupert Everett as King George, Emily Watson as Queen Elizabeth the Queen Mother and Jack Reynor as Jack.
We have a number of seats available for advanced screenings throughout the country on Sunday, 3rd May 2015. All you have to do is click HERE, select your city and request a pair of FREE tickets! Tickets are allocated on a 'first-come-first-served' basis. Terms and Conditions can be found below.
'A Royal Night Out' is in UK cinemas from 15 May. Watch the trailer below...
Terms and conditions can be found here.