When it was announced in March that Arsenal and Lanvin had teamed up, it made us wonder why more high fashion houses hadn't collaborated with footballers. Also, we were dying to see the pictures.
Here's a first look at an image released by Lanvin, showing Calum Chambers, Jack Wilshere, Mikel Arteta, David Ospina, Theo Walcott, Mathieu Flamini and Mesut Ozil on a bench while a model walks past.
It might not exactly be the most original idea, but those suits are so sharp they'd cause a paper cut.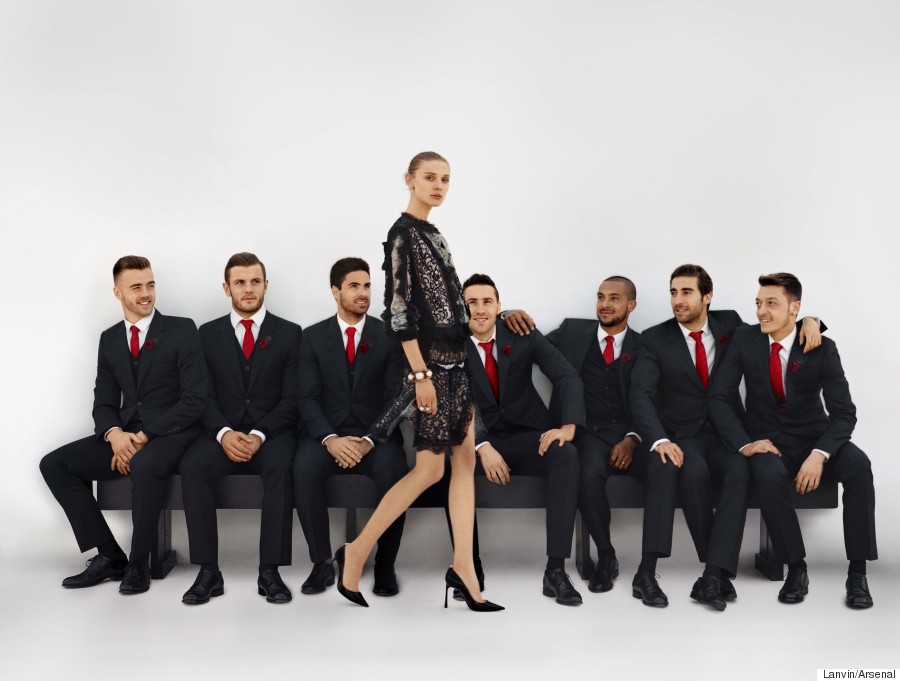 Lanvin have kitted the club out for official appearances for the last two years, but this is the first official portrait.
The suits include a red rose tie pin, a handmade red silk tie and a gold Arsenal crest on a dark blue suit. Menswear director Lucas Ossendrijver has spared no attention to detail with matching cufflinks engraved with the Arsenal cannon.
SEE ALSO:

A Dapper Chapper Guide to Wearing a Suit