Its cinema release might be two years away, but fans of 'Fifty Shades Of Grey' can now watch a short teaser clip for the upcoming sequel.
SEE MORE:
The 30-second clip of 'Fifty Shades Darker' shows Jamie Dornan back in the role of millionaire tycoon, BDSM-obsessive and occasional helicopter-flyer Christian Grey.
Accompanied by an eerie piano, Jamie is shown getting dressed in an ordinary tuxedo, before sliding a mask down over his face, along with the message: "Are you ready for something… darker?"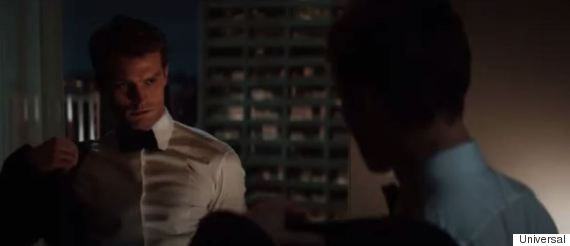 Jamie Dornan
The new teaser - which accompanies the Blu-Ray and DVD release of 'Fifty Shades Of Grey' - comes after Universal claimed during a speech at The Hollywood Reporter's Top 100 Power Lawyers Event that 'Fifty Shades Darker' would be "more of a thriller" than its predecessor.
Watch it for yourself below:
While Jamie and Dakota Johnson are both returning for the 'Fifty Shades' sequel, Sam Taylor-Johnson has confirmed that she won't be returning to the directors' chair, after several "on-set barneys" with E.L. James, the writer who penned the original 'Fifty Shades' series.
It's not yet known who'll be taking over the project, but it has been confirmed that E.L. James's husband has joined the team as a screenwriter, while it was also reported recently that Rita Ora would be returning for both 'Fifty Shades Darker' and the final film in the trilogy, 'Fifty Shades Freed'.
'Fifty Shades Darker' is currently slated for cinema release on 10 February, 2017.
LIKE US ON FACEBOOK | FOLLOW US ON TWITTER