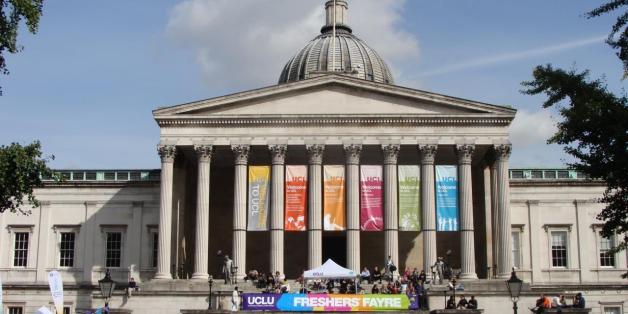 Harry Wood/Flickr
A students' union at a London university has backed the exclusion of men and white people from anti-racism events, adding it was disappointed "white allies" were being allowed to attend.
University College London Union (UCLU) posted a statement on its website which read: "Self-defining spaces are so important because the reality is it is not possible to have the discussions that need to be had with your oppressors in the room – even if they are not saying anything.
"Whilst allies in defeating oppression are appreciated, it is important in discussions and organisational meetings that the individuals that are experiencing oppression are the ones leading their liberation.
"This is not always possible when individuals with more privilege are present as the power imbalance can dominate and drown out oppressed voices."
Feeling pretty embarrassed about being UCL grad right now: UCLU backs excluding white people from 'anti-racism' event http://t.co/HeKos5j64I

— Lady Chappers (@LadyChappers) April 30, 2015
The students' union also advocated its support for Bahar Mustafa, the welfare and diversity officer at Goldsmiths University, London. Mustafa has come under fire for a message she posted on Facebook regarding a black and minority ethnic (BME) event which told men and white people "please don't come".

Mustafa's message on Facebook, which was later deleted
Goldsmiths' SU later apologised for the "misunderstanding", telling the groups they were welcome, prompting UCLU to come out and condemn the u-turn.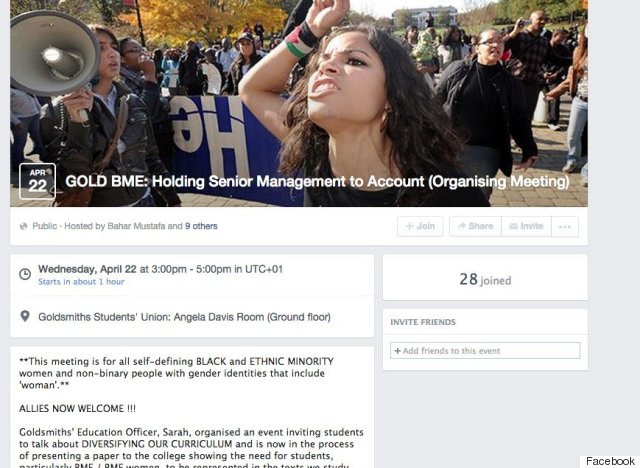 The Facebook event, which Mustafa told white people and males not to attend
The UCLU statement added: "It is important for liberation groups to define how they want to work before involving white allies."