E.L. James has made £75 million in just four years, thanks to her lucrative 'Fifty Shades Of Grey' trilogy.
Thanks to huge book sales worldwide, and the subsequent film deals, the author - real name Erika - has shot to fourth place on the Sunday Times rich list of authors.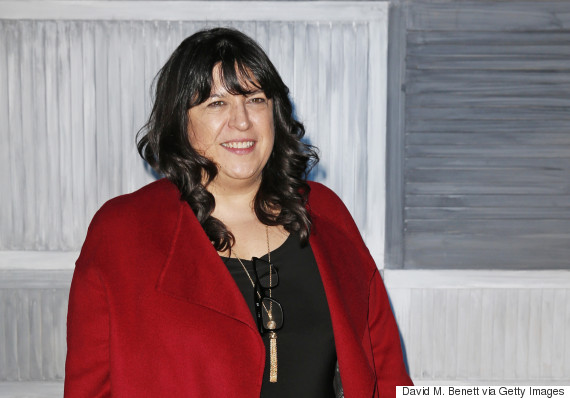 E.L James
Not bad for 'Twilight' fanfiction that was first published online, eh?
E.L.'s still got a long way to go to the number one spot on the list though, as that belongs to JK Rowling, who has an estimated wealth of a cool £580 million.
Earlier this year, the first 'Fifty Shades' film hit cinemas, and while it wasn't exactly a hit with critics, the movie broke box office records, taking over £4.6 million in the UK alone on its opening night.
Earlier this month, the first teaser for the next film 'Fifty Shades Darker' was revealed, but there will be some changes behind-the-scenes ahead of filming.
Following a number of heavily-publicised creative disagreements with E.L., director Sam Taylor-Johnson has pulled out of the next two movies, and the author is also believed to have ditched screenwriter Kelly Marcel, in favour of her own husband.
Watch the 'Fifty Shades Darker' teaser below...
LIKE US ON FACEBOOK | FOLLOW US ON TWITTER