Kate Middleton and Prince William have called their new baby daughter Charlotte Elizabeth Diana, Kensington Palace has announced.
The Princess, who was born on Saturday at 8.34am, weighing 8lbs 3oz, will be known as Princess Charlotte.
Kensington Palace said in a short statement: "The Duke and Duchess of Cambridge are delighted to announce that they have named their daughter Charlotte Elizabeth Diana.
"The baby will be known as Her Royal Highness Princess Charlotte of Cambridge."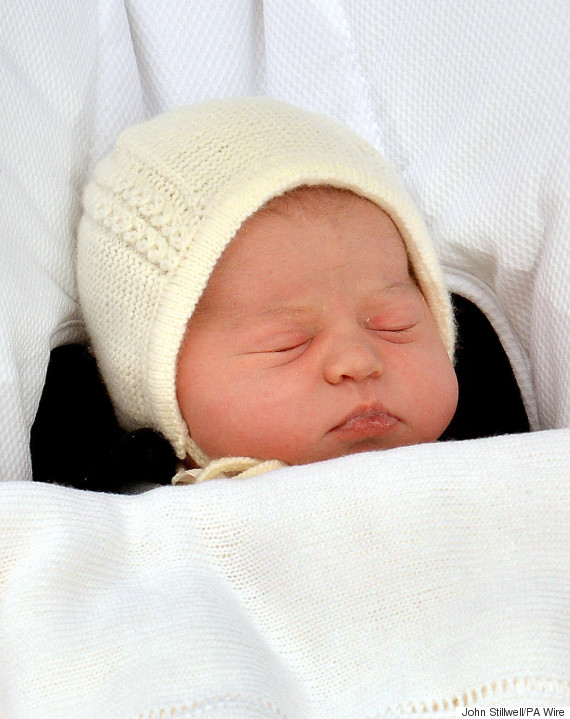 The princess
Charlotte is likely to be a tribute to William's father the Prince of Wales as it is the feminine form of the name Charles.
William has spoken of his deep respect for his father and the amount of time the prince commits to his charitable work. "I just really hold him in great admiration," the Duke has said.
The Prince of Wales strove to protect William and Prince Harry following the death of their mother Diana Princess of Wales and backed them as they have worked to honour her memory through their charitable connections.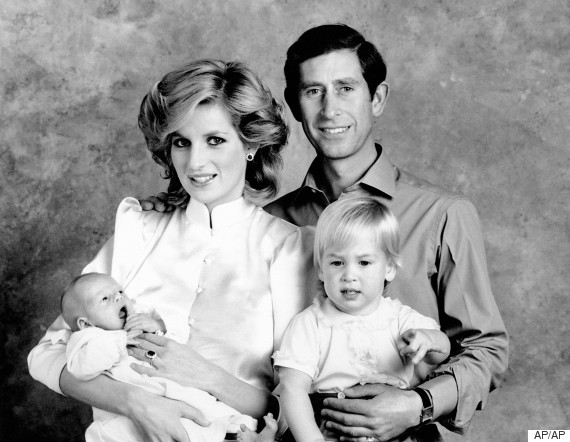 Charles and Diana with William and Harry
The middle names of the princess obviously recognise her great grandmother the Queen - Elizabeth II - and her grandmother Diana, Princess of Wales.
William's Uncle Earl Spencer tweeted his approval of the names chosen by the Cambridges for their daughter.
He tweeted:
Perfect names. My 2-year old Charlotte Diana will be thrilled at cousinly name-sharing. Is at an age where thinks world revolves around her!

— Charles Spencer (@cspencerbooks) May 4, 2015
Charlotte is also the middle name of Kate's sister Pippa Middleton.
The name Charlotte had been a favourite with the bookies during the week but in the last few days had been pushed into second place by Alice.
But betting firms have said they would face a huge payout if any of the heavily backed top five names were chosen.
Princess Charlotte was delivered far quicker than Kate's her first child - with the baby being born less than three hours after she was admitted to hospital at 6am in the early stages of labour.
Earlier today, Members of the King's Troop Royal Horse Artillery fire a 41-gun royal salute marking the birth of the Duke and Duchess of Cambridge's baby princess, in Hyde Park.
On Sunday, Prince Harry described his new niece as "absolutely beautiful". Speaking from Australia where he has been working with the country's armed forces and said he could not "wait to meet her".
SEE ALSO:
The name picked by William and Kate for their daughter is likely to become popular with parents across the country.
At the moment, it is languishing outside the top ten most popular girls names for last year, as compiled by the website www.babycentre.co.uk.
Top is Sophia, followed by Emily and then Lily. Charlotte is only 17th in the list.
The betting industry is estimated to have paid out one million pounds to punters who guessed the name Charlotte, according to Ladbrokes.
Spokeswoman Jessica Bridge said: "Charlotte was the hot tip over the weekend and royal watchers up and down the land are quids in.
"We may have lost a fortune but we're paying out with a smile and wish the Duke and Duchess all the best."
But bookies William Hill said they were breathing a sigh of relief that William and Kate picked Charlotte, and not their favourite Alice.
Spokesman Rupert Adams said Charlotte finished as their 3/1 second favourite, with 5,096 punters correctly guessing the name and in total they would pay out just over £100,000 in the name market.
A woman from Barnes has won £1,400 after placing £400 on the correct name at odds of 5/2 on Saturday evening.
The spokesman said: "Charlotte was a late gamble but we have dodged a bullet as Alice, Victoria and Elizabeth would have been awful lot worse."