When you see the value of your home increasing, it's easy to imagine that you are somehow moving up the property ladder as a result. However, when your property becomes more valuable, so do bigger and more expensive properties, and often the gap between each rung of the property ladder will grow.
It means that you cannot sit back and get your property to do the work for you. If you are keen to move up to the next rung on the ladder, then you'll either have to work out a way to afford it - or create more value in your current home.
If you have money set aside, home improvements can make your savings work harder for you. If not, you can consider remortgaging your property to free up some equity to put back into your home. Before you take this step, however, it's essential to work out how this will change your monthly repayments, to ensure that it's an affordable option.
If you can access the funds, then these ten projects are well worth considering.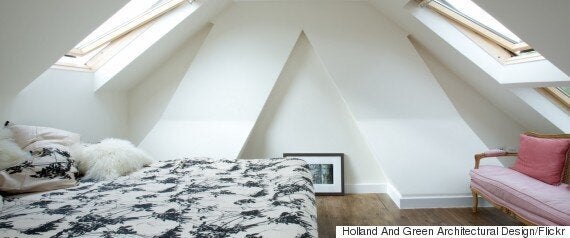 This is often the easiest way to create an extra bedroom, and possibly an extra bathroom - which will immediately push your home up into the next price bracket. Before you start, it's worth getting an architect or builder to check the loft, and tell you whether it has potential. You will need to strengthen the floor joists, which will raise the floor of the loft, so you need their expert opinion on whether you will have a sensible space to stand up in when you've finished.
If the loft is suitable, you can spend as little as £20,000 on a loft conversion, and in the process add as much as £40,000 to the value of the property.
2. Convert the garage into a living space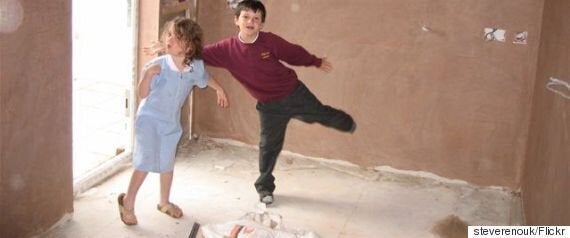 Around 90% of all garages in the UK don't contain a car, which is no way to treat potential living space. Assuming you still have off-road parking, converting the garage won't put buyers off, and it can increase the property value significantly.
Adding value with this approach is often a matter of good planning. If your garage is attached to the house, you can spend between £10,000 and £20,000 converting it into another room, which will give you enough in the budget to ensure that it no longer looks like a converted garage.
One way to be certain of adding value is by converting it into another bedroom and bathroom - which will add up to £40,000 to the value of your home. However, if that doesn't suit the layout of your home, you can add a study or a playroom, which can add £20,000.
3. Convert the garden into a drive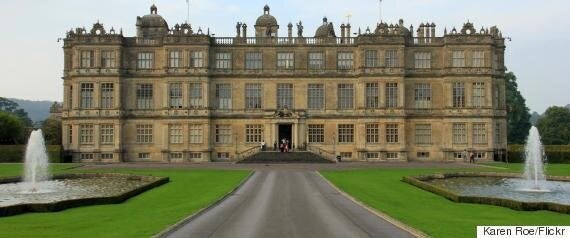 If you live in the countryside, where gardens are a big draw and on-street parking is plentiful, then this won't add any value, but in any area where parking is hard to come by, off-street parking is always a winner.
You may need planning permissions for this, and you will need to apply to have the kerb dropped, but the process could add as much as £50,000 of value in some areas.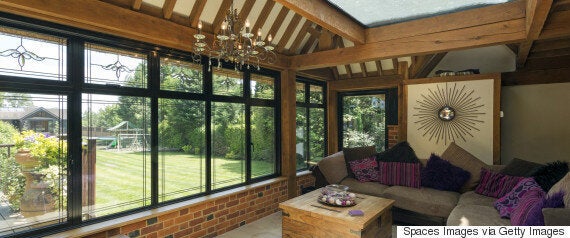 It needs to be the right kind of conservatory, so it doesn't look out of place, but if you choose wisely you can spend as little as £5,000 and add as much as £20,000 to the value of your home. The best way to make it blend in is to match it to the style of the house, and install the same flooring as elsewhere on the ground floor.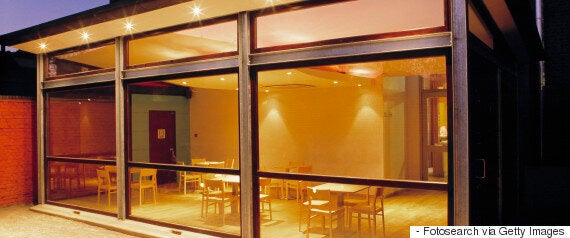 An extension isn't a cheap way to add value. Typically a single storey extension will cost around £1,000 per square metre, however it could add between 5% and 10% to the value of your home, so it's worth considering.
You will need planning permission, so look at what other people have done in the area, and make sure your plans for extending are reasonable and realistic compared to theirs. If most local extensions are single-storey, then a dramatic kitchen extension with plenty of glass looking out over the garden will boost the appeal of the property. If you don't have a downstairs bathroom, then adding one will also add value.
If you can build two storeys, then an extra bedroom upstairs and a statement kitchen could add as much as 20% to the value of your property.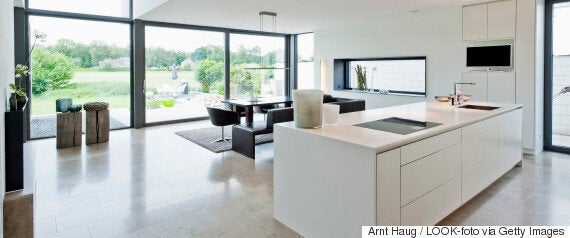 Nowadays people see the kitchen as the centre of the home, so it's the best room to invest your money in. Consider what buyers are looking for, and talk to a kitchen designer to get some idea of what is possible in your kitchen.
You also need to match the cost of the new kitchen to the value of your property. If you were to spend £25,000 on a new kitchen in a £250,000 home, then you won't make your money back. However, the same kitchen in any home worth £500,000 or more will usually add more value than it costs. A very rough rule of thumb is that if you spend under 5% of the value of the property, you will make your money back.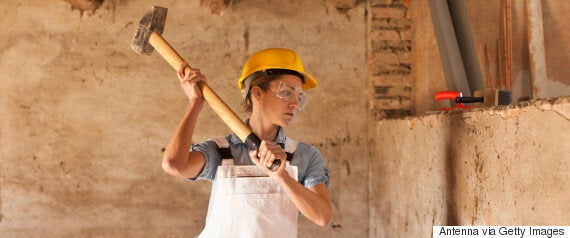 Naturally this doesn't apply to load-bearing walls, but if you have lots of smaller reception rooms, knocking one or more of them through will make a big difference at a relatively low cost.
Nowadays people are more interested in a large kitchen/diner with plenty of space, than a small kitchen and separate dining room. Likewise, if you have two small living rooms, knocking them together will create a more attractive space.
Don't worry that reducing rooms will lose value, because people are more concerned about the total living space than exactly how many reception rooms you have. As long as your work creates a home that's more suited to the way we live now, you will be adding value to the property.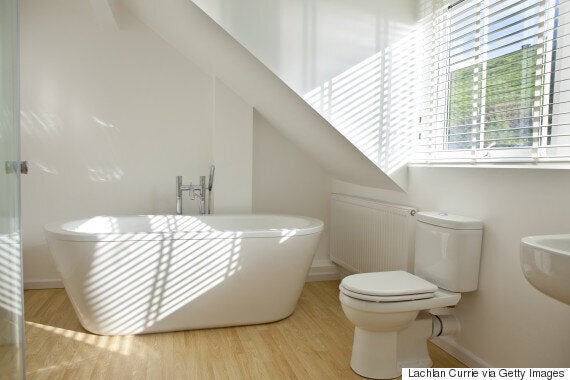 Over time we've come to expect more bathrooms in the average home, so adding an en-suite can make your home more valuable - particularly if you add it to the master bedroom.
Think carefully about the best way to do this in your home so you don't reduce the appeal of other rooms. If the bedroom is large enough, you can take a slice of it for your en-suite. In other homes you may have space on the landing you can forgo, or room in the bedroom next door.
The right en-suite can be added for less than £10,000 and add as much as £30,000 to the value of the property.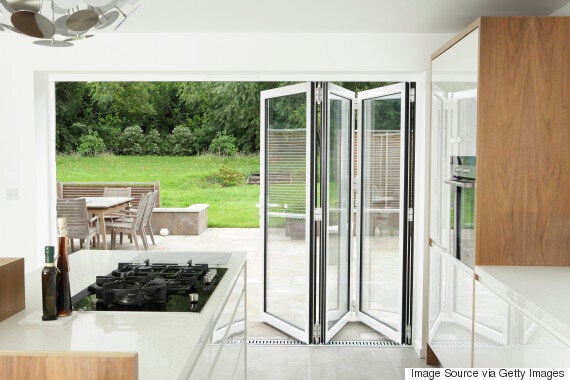 This is particularly popular at the moment, and can be done in a variety of ways. Adding bi-fold doors to the back of the house will open up the property and add light. Alternatively you can add a sunken garden, a tree house, or a garden room, to create extra living and entertaining space in the garden. These changes can cost anything from £5,000 to £15,000 and add as much as £25,000 to the value of the property.
10. Apply for planning permission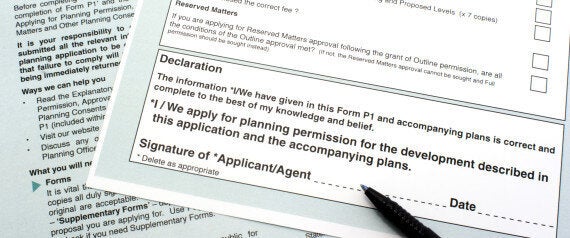 Even if you don't have the cash to build anything, if you are hoping to sell your home, then it can be worth applying for permission anyway. The process could cost £2,000, but by selling a property with permission to build an extra bedroom or enlarge the kitchen you can add as much as £10,000 to the sale price of your home.
However, it's important to be reasonable in what you apply for, because if you're too ambitious, your plans could be rejected, which means the process will do more harm than good.
Of course, whatever project you are planning, it's always worth doing the maths on your own home, and speaking to professionals, so you know exactly what each project will cost in your area, and how much value it will add to your house. Not every project is right for every house, but with the right improvements, you can add value to almost any property.
Related