"Ellen had a huge heart and loved making everyone laugh and smile," her agent tells Deadline. "We will miss her greatly, and we will always remember her for the laughter she brought us all."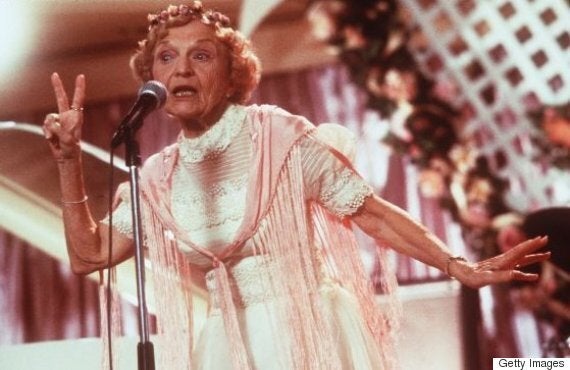 Ellen won our hearts in the 1998 movie, but that's not her only screen credit.
After graduating from Cornell University in 1935, Ellen didn't start her acting career until her she was in her 70s and she was 85 when the Adam Sandler movie 'The Wedding Singer' was released.
Her other credits include appearances in Zooey Deschanel's TV show 'New Girl', 'ER' and 'Seinfeld'.
She also popped up on the silver screen, in 'Wedding Crashers' and 'Patch Adams'.
Remind yourself of Ellen's flawless rapping skills below...