After the original 'Pitch Perfect' scored a whopping $113 million at the worldwide box office, it was only a matter of time before the girls were back on stage, singing their hearts out and finding new fans.
In this second outing, following an 'exposure mishap' between Fat Amy and the President, the Barden Bellas enter a worldwide competition that an American group has never won in order to regain their status and have the right to keep performing.
Watch our Exclusive Feature Above
We go behind the scenes of 'Pitch Perfect 2' and hear from the stars Anna Kendrick, Britanny Snow and scene-stealing Rebel Wilson, as well as director Elizabeth Banks, who also appears in the film as seen-it-all pundit Gail Abernathy-McKadden.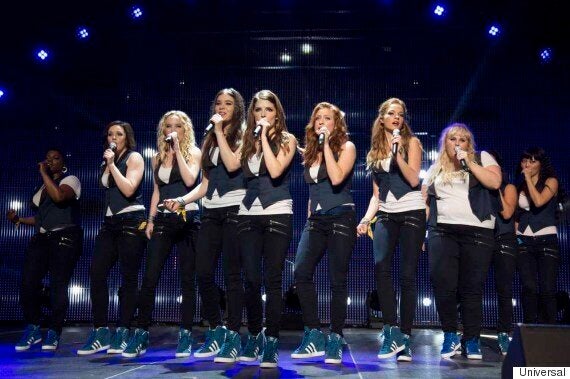 The Bellas must prove themselves on an international stage in 'Pitch Perfect 2'
In our Exclusive Feature, the Bellas are up against, not just the lads, but an international troupe of veteran performers Das Sound Machine, led by ice queen Kommissar - a face familiar to Nordic Noir fans as 'Borgen's Birgitte Hjort Sørensen, no less.
'Pitch Perfect 2' will be in UK cinemas from Friday 15 May. Watch the trailer below...
Popular in the Community