Want to experience the front row of fashion shows, peek behind-the-scenes at celebrity photo shoots and spot the latest trends before everyone else?
There's no better way than stalking a fashion editor's Instagram account. Scroll down to see the accounts most deserving of your double taps...
Who? Editor-at-large and creative consultant for Vogue Japan. On her website it states that she was once described by Helmut Newton as a "fashion maniac" and that's certainly no understatement, she shares shots of her #lookoftheday, and is rarely without her little dog Cucciolina.
Who? Editor-in-chief of Teen Vogue, often snapping stylish celebs like Bella Thorne, Selena Gomez and Chloe Moretz as well as impossibly cute bunnies, delicious desserts and holiday destinations most of us can only dream of.
Who? Ex-editor in chief of Vogue Paris, who now publishes her own glossy, the CR Fashion Book. Roitfeld's shots of her oh-so-stylish family life are so beautifully composed we can enjoy them for their artistic merit rather than feeling envious (ok we are a little jealous).
Plus she loves Beyoncé almost as much as we do.
SEE ALSO:

The Best Make-Up And Hair Artist Instagram Accounts To Follow For Beauty Inspiration
Who? Fashion director at Tank Magazine and editor-in-chief of Because magazine - because one fashion magazine just isn't enough to contain Issa's incredible passion for style. With a clothing line at Nordstrom, a love of sharp tailoring that makes her a regular on Street Style blogs and an Insta account stuffed with fashion, food and adventures.
Who? Editor-at-large of US Harper's Bazaar, VMAN and V Magazine. Blasberg has a penchant for partying and is friends withCara D, Doutzen Kroes, Naomi Campbell, Kim Kardashian... we could go on.
Who? Editor-in-chief of Lucky magazine, with a jaw-dropping shoe/bag collection which she likes to showcase in foot-selfies.
Who? Contributing fashion editor to W Magazine and senior fashion editor at Vogue Japan. She was once dubbed a "cyber icon" by The New York Times and from a quick scroll through her Instagram pictures it's not hard to see why...
We want her monkey print maxi dress!
Who? Fashion director of The Daily Telegraph. Alexander is guaranteed one of the best seats on the front row at any fashion show so her snaps and videos are not to be missed.
Who? European editor-at-large for American Vogue known for his uniform of beautifully crafted suits, (although he does also occassionally enjoy trying on a kimono or one of John Galliano's men's skirts).
Who? Grazia's senior fashion news & features editor. In her own words on her Instagram you'll find 'fashion, flights & food' - three little f-words that make us extremely jealous.
Who? Contributing editor at American Vogue and the co-founder of online fashion retailer Moda Operandi, who goes by her initials - the LSD.
Who? Fashion director at the Daily Telegraph and contributing editor at Vogue. Armstrong's fashion show shots are a great accompaniment to her frank and witty show reviews.
Who? Editor-in-chief of Porter and Net-a-Porter. Rather than a chronological catalgue of the latest trends Yeomans; Instagram page resembles a beautiful scrapbook full of classic images of style icons such as Kate Moss, Liv Tyler and Charlote Rampling.
Who? Founder of fashion news website Buro24/7, Duma has been a favourite of street style photographers for many years now. At just five foot tall Duma doesn't have the proportions of a classic model but that hasn't stopped her from starring in shoots for Oscar de la Renta and Roger Vivier. We dream of having a wardrobe half the size of Duma's.
Who?Creative director at Marie Claire. We would love to step into García's shoes just for one day as from her Instagram feed it looks like she's having a blast!
Who? Vogue International editor. Menkes' Vogue biography states that she "is the best-known fashion journalist in the world", so if you're not au fait with her work you better get acquainted with her Instagram stat.
Who?Senior fashion editor at Marie Claire. When she's not reporting on red carpet fashion Roberts Rassi has her hands full looking after her adorable twin daughters Rumi and Juno - who feature in many a cute Instagram picture.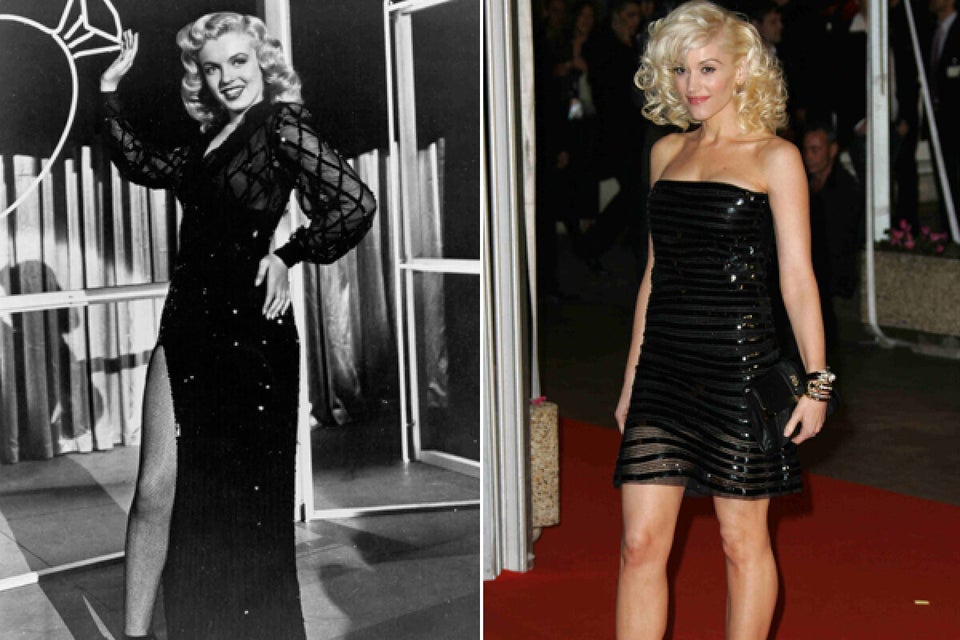 New Style Icons