A video showing a grandmother-to-be's ear piercing reaction to the news her daughter is pregnant after 11 years of IVF has gone viral.
Cathy Hutcheon, 56, from Glasgow, was filmed as her daughter Nicola, 38, and her son-in-law Mark Borland, 31, told her she was about to become a grandmother.
Hutcheon's reaction to the pregnancy announcement is super sonic and it's difficult to decipher much of what she's saying - but her elation is infectious.
It's pretty much impossible not to smile as you watch her running around, with her hands on her head exclaiming "Oh Nicola I don't know what to do!"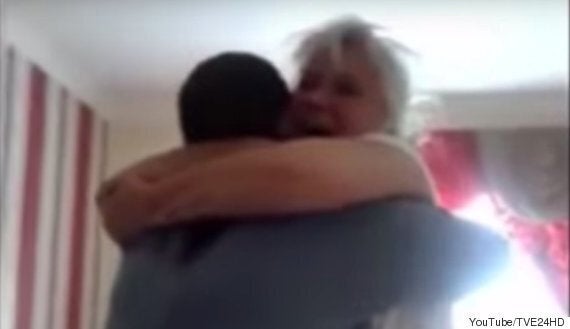 Unsurprisingly she lost her voice for three days after the video was filmed.
"I just wasn't expecting it," she said.
"Nicola comes round a lot so that was nothing new but I knew there was something different."
Hutcheon has two other daughters, Natasha, 29, and Sylvia, 25. Both girls are unable to have children and Hutcheon thought she would never have grandchildren.
"As far as we were concerned Nicola couldn't have weans," she added." Just the week before I was saying I thought I would never be a grandmother.
"They have had IVF then stopped and it just happened naturally. I just feel like screaming it to the world. I'm so excited."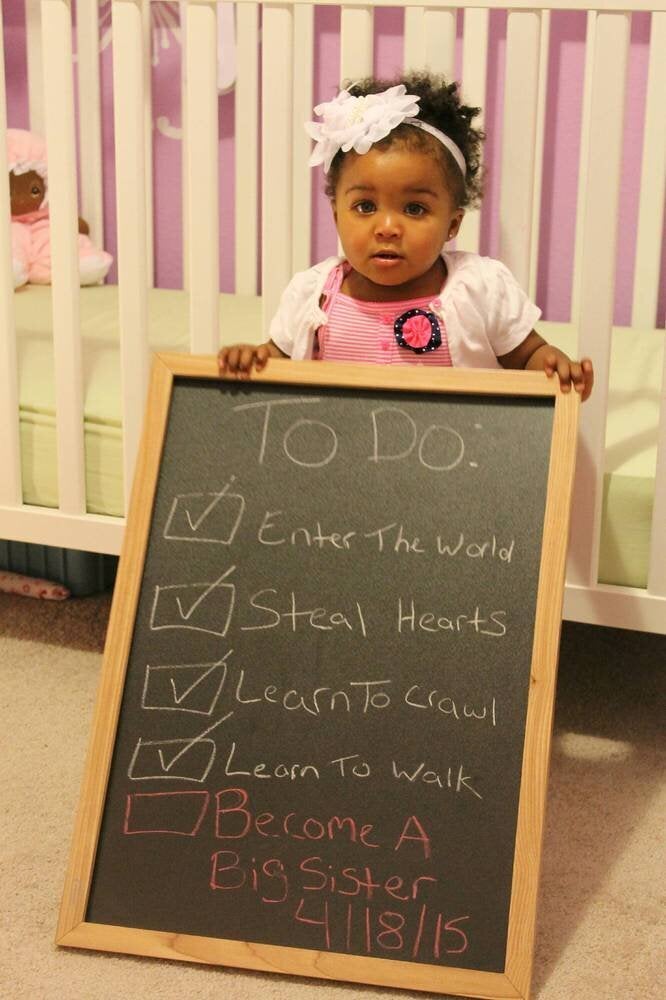 Creative Pregnancy Announcements