An incredible video has been shared showing the moment a doctor turns a breech baby around inside a pregnant woman's womb using just his hands.
Christy Rojas, 35, from California, US, was 28 weeks pregnant when she was told her baby was in breech position - feet first with his bottom pointing down inside her stomach.
Nine weeks later, when Rojas was 37 weeks pregnant, her doctor performed an External Cephalic Version (ECV), - a technique in which the baby is manually flipped - which meant Rojas was able to have the homebirth she had planned.
Rojas' husband Manu filmed the procedure and the video is now being shared on YouTube.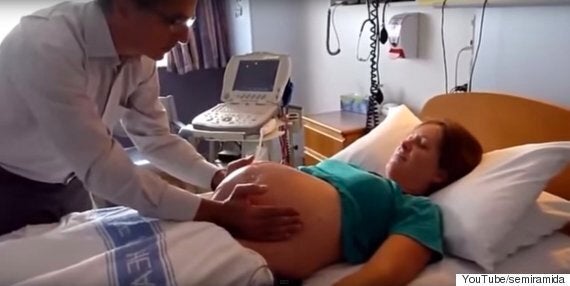 "Around 3% of babies are breech as they approach the due date," Dr Patrick O'Brien, Royal College of Obstetricians and Gynaecologists(RCOG) spokesperson tells HuffPost UK Parents.
"Vaginal breech birth is more complicated than normal birth, so an obstetrician or midwife may advise trying to turn your baby to a head-first position.
"This technique is called external cephalic version. This is when gentle pressure is applied on your abdomen which helps the baby turn a somersault in the womb to lie head first and increases the likelihood of having a vaginal birth.
"It is routine in most hospitals to offer ECV where there are no contraindications. It is generally a safe procedure and is successful for about 50% of women.
Rojas was living in Sydney, Australia, with her husband and her oldest son Luca in 2013 when she discovered her second baby was in the breech position.
In the video Dr Bisits can be seen pressing on Rojas stomach to guide the baby sideways. He then uses an ultrasound scanner to check on the position of her baby.
"There were two attempts to turn him which you see in the video. Then on the third he asks me to talk to my baby and as soon as I do Matisse flips over. It was a huge relief,' Christy told the Mail, adding that the procedure was "gentle and easy".
Rojas gave birth to her son Matisse three weeks later on 31 March 2013 at the family's home.
The birth was so quick Matisse arrived before the midwife had arrived and Rojas' husband had to step in to assist.
The couple have now welcomed their third child, another son called Alex, who was born without complications on 6 May 2015.
If you have any concerns about breech pregnancy, Dr O'Brien advises you speak to your midwife or obstetrician, as they will be able to provide advice and support to ensure the best care is provided for you and your baby.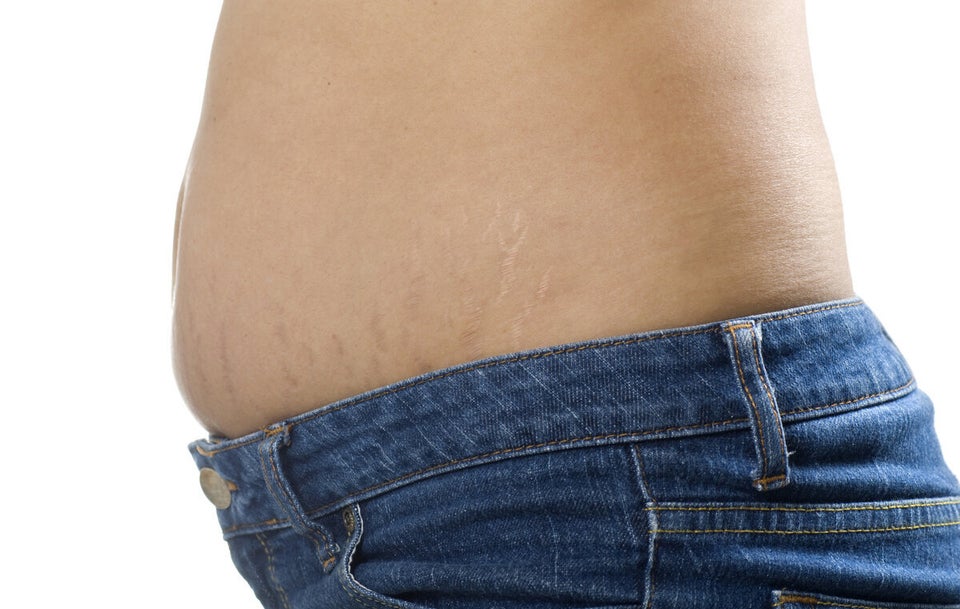 Common Pregnancy Problems