Keith Harris has been given a fitting send-off today at a memorial service in Blackpool attended by his celebrity pals, as well as close friends and family, ahead of a private burial later this afternoon.
Fellow comedians Ken Morley and Jimmy Cricket were among the mourners, and the Nolan Sisters and Matt Lucas both sent floral tributes. Keith's widow Sarah Harris was also in attendance.
'Opportunity Knocks' comedian Freddie 'Parrot-face' Davies was also there, as was Bobby Crush, who wrote the UK Top 5 hit single 'I Wish I Could Fly' for Keith and Orville.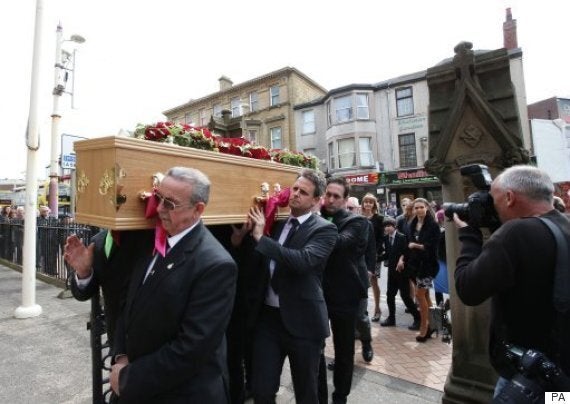 Keith Harris has been given a fond farewell by close family and friends in Blackpool ahead of a private burial
Keith had been a British TV household name throughout the 1980s, when he had his own primetime entertainment show. He also put on private performances at the birthday parties of Britain's Prince Harry and Prince William when they were just young boys.
Announcing the news of his death last month, Keith's agent Robert C. Kelly said in a statement: "It is with great sadness I announce the death of my friend and client Keith Harris whom I have known for well over 20 years and managed for the past 15 years.
"In 2013 Keith suffered a loss of appetite and a swelling in his abdomen, initially unsure of the cause, the doctors eventually removed his spleen and after a biopsy began treating Keith for cancer.
"Diagnosis proved difficult, however, it was finally narrowed to a very rare form of cancer with no known cure.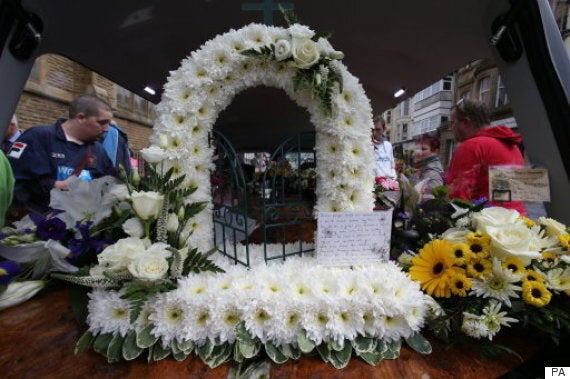 The Nolan Sisters expressed their condolences with this huge assortment of flowers
"Despite Keith undergoing long and difficult stem-cell replacement treatment during the summer of 2014 and appearing to have fully recovered, it became clear in January of 2015 that Keith was once again becoming unwell.
"Over the past few months, Keith has enjoyed several holidays to his second home in Portugal, taking walks along the Blackpool sea front and sitting in the park eating ice cream and watching the world go by."
The announcement came a year after Keith revealed to an audience in Great Yarmouth that he was undergoing treatment, after he was forced to take a rest on stage, but later continued his performance to a standing ovation.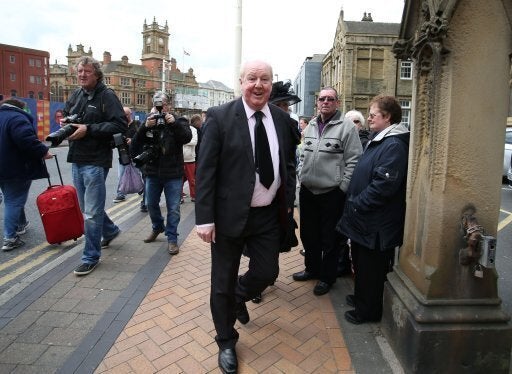 Keith Harris Funeral
Related