There's nothing worse than getting to 3pm on a Friday afternoon and feeling ravenous.
But rather than raiding your colleague's biscuit stash (and paying the price with a zitty face over the weekend), why not stock up on these healthy protein-packed snacks instead?
Keep them in your fridge at work and pull them out whenever you start to feel hunger taking hold. Your rumbling stomach will probably thank you for it.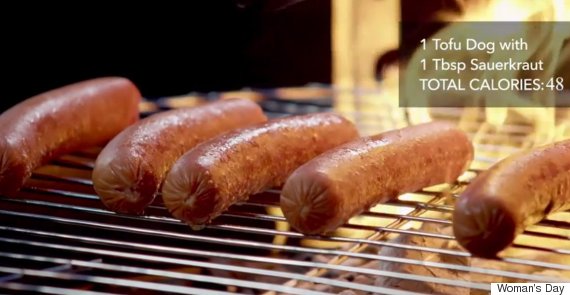 Quick snack fix: tofu sausage and a tablespoon of sauerkraut.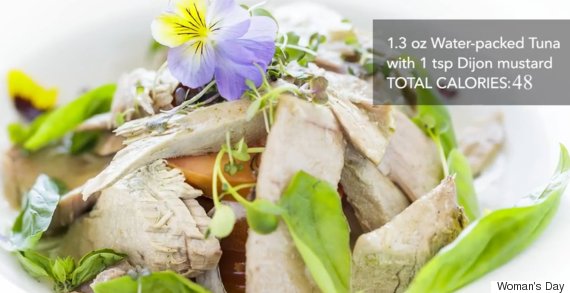 Quick snack fix: 1.3oz of tuna with a teaspoon of Dijon mustard.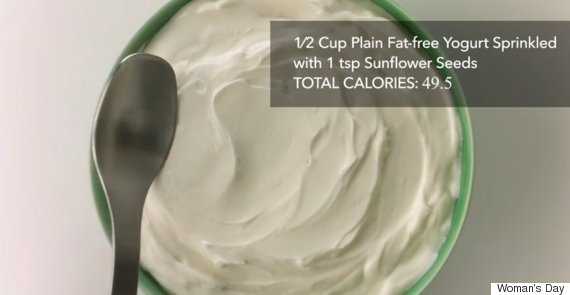 Quick snack fix: half a cup of plain, fat-free yoghurt sprinkled with one teaspoon of sunflower seeds.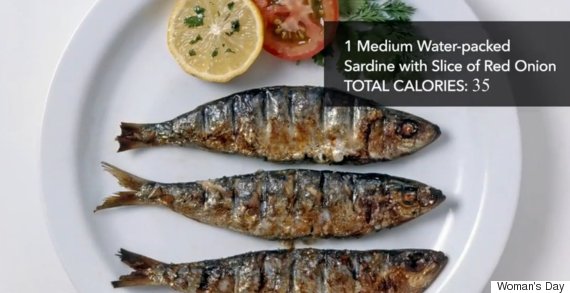 Quick snack fix: one medium-sized sardine with sliced red onion.
SEE ALSO:

Eating An Apple Before Shopping Inspires You To Make Healthier Choices At The Supermarket, Study Suggests

Foods To Make You Fit Not Thin: What To Eat Before And After A Workout For A Strong Body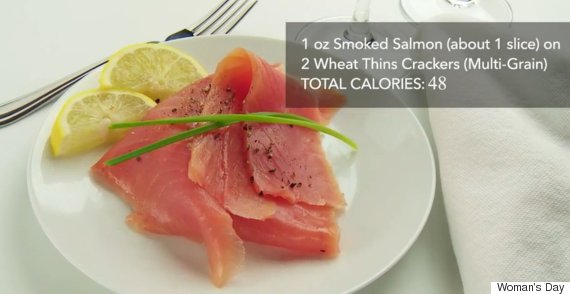 Quick snack fix: one slice of smoked salmon on two multi-grain wheat thin crackers.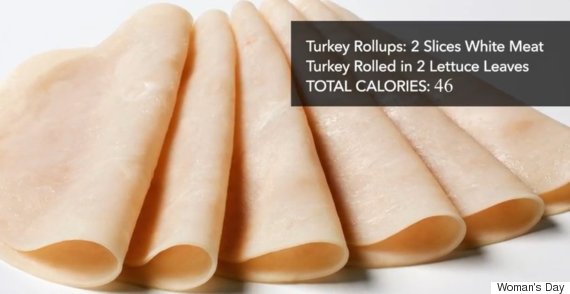 Quick snack fix: two slices of turkey rolled in two lettuce leaves.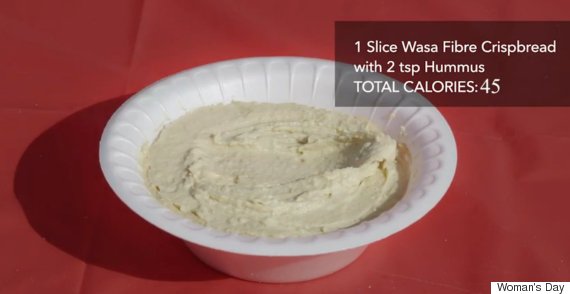 Quick snack fix: one crisp bread with two teaspoons of hummus.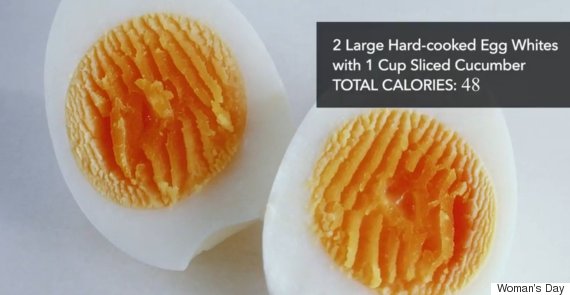 Quick snack fix: two large hard-boiled eggs with a cup of sliced cucumber.