Interesting fact about TV presenter Rick Edwards: after sniffing ammonia in school (as you do) aged 14, he pretty much lost his sense of smell. But the former T4 and BBC3 presenter certainly hasn't lost his sense of style - he has just been signed up as an 'influencer' for Timberland.
He has always been interested in fashion but due to a "combination of very limited funds, bad decisions and terrible local shops" that didn't translate well in his younger years.
Here, HuffPost UK Style catches up with him about early disasters and what he wears to feel confident...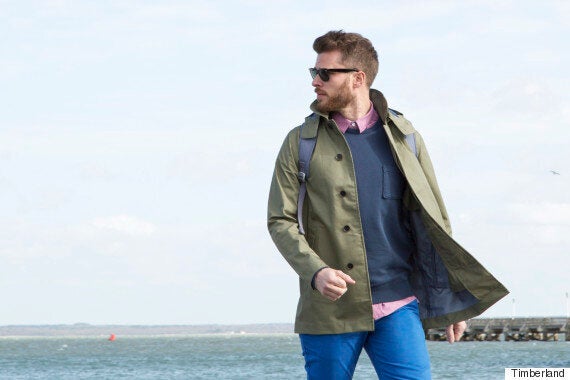 What is your first fashion memory?
I remember that when I was about 11 the thing was to have basketball boots with enormous tongues flapping outside your jeans (baggy). I had a bright blue pair.
I thought I was a proper don. I also wore a lot of LA Raiders branded gear. I had a Raiders cap, Raiders polo neck (!) and Raiders sweatshirt. Evidently NWA had a big effect on me. That reminds me – need to get a new Raiders top.
This sounds terrifying. Describe your style as a teenager.
As a teenager I flirted quite heavily with trying to look like Damon Albarn. So I was buying polo shirts, slim-leg jeans and tracktops. At this stage I also had a gold hoop earring. At no point did I look anything like Albarn. More's the pity.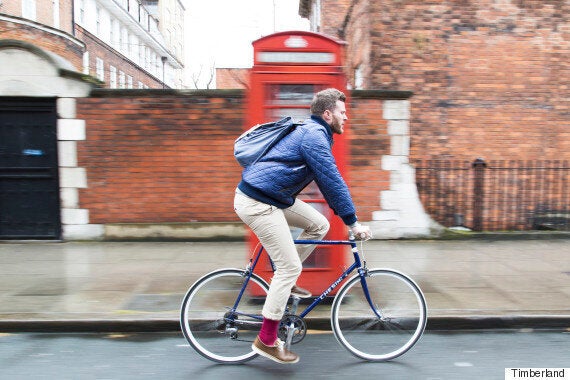 Which shops/labels do you return to again and again? Has this changed over the years?
These days I buy a lot of Scandinavian brands because they fit me well – I guess Scandinavian men are tall and slim. I'm definitely one of those things. I have a lot of Our Legacy, Acne, Norse Projects, basics from Cos.
I like Hentsch Man and Timberland footwear too. Liberty is a great one-stop shop for me. I would happily wear all of their stock. At the same time.
What do you wear when you want to feel comfortable?
Whenever I go on a plane, I always wear a nice plain (plane!) tracksuit. Super comfy. And slowly that comfort has bled into my everyday life.
So now, as soon as I walk in the door of my home, I change into jogging bottoms and a hoody. I have a lot of tracksuits now. I even have a cashmere one for special occasions eg. watching a film on the sofa.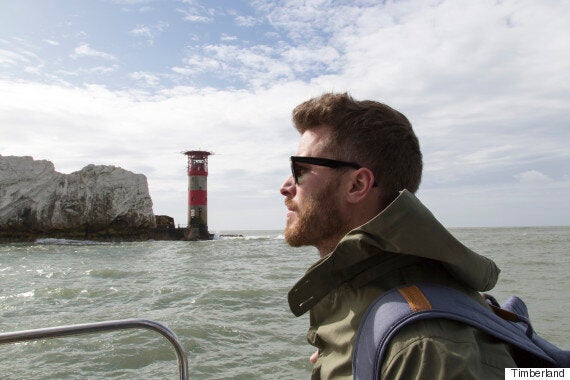 What do you wear when you want to feel confident?
When I'm working I'll usually wear a suit – either from A Sauvage or Tiger of Sweden. I feel sharp in tailored stuff. Otherwise, I wear my favourite Common Projects trainers.
I ration my wear of those because I don't want to get them dirty. To the untrained eye, they are just very plain white leather sneakers. But they are beautiful and make me feel happy. I can't really explain it. I am bit of a trainer freak. I have boxes of unworn trainers that I like so much I could never even risk wearing them. I know.
I wear Hanro long-sleeved tees or vests and 'sleep boxers'. The cotton is unfathomably soft. It's like witchcraft. They have revolutionised my bedtime.
Do you have a ritual when getting ready for a big night out?
I am habitually late, so my ritual is razzing into the shower, fiddling with my damp hair, sticking some aftershave on, throwing on the nearest acceptable clothing, and running for the bus.
Are there any items of clothing that no matter how on-trend they become you will never wear them?
Bootcut jeans. Stop it. Just stop it. Also stuff with superfluous zips.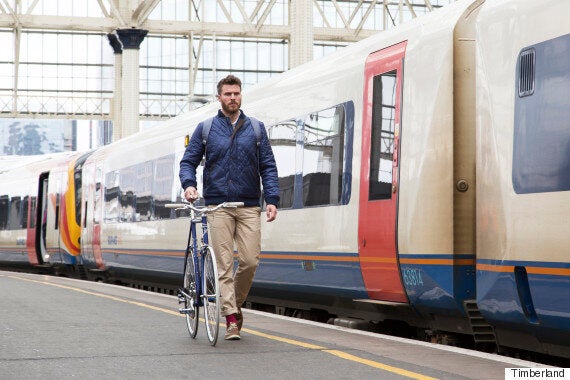 Who are your fashion icons, and why?
No-one original I'm afraid. Paul Newman, Brando; all those guys who are just effortlessly cool in simple clobber. Actually, I have to confess that while he gets it horribly wrong a lot, there are times when Kanye looks really great. He takes risks.
What are your style essentials – that you always pack when you on holiday?
White-tee shirts (I like Denham ones – they don't have a seam, somehow). Sweatshirts. Espadrilles from Soludos (they don't fall apart as quick as normal ones). Raybans. Some garish shorts. Timberland boots are a great staple because of their versatility.
Are there any grooming products that you can't do without?
I haven't shaved in years so I am pretty dependent on my beard clippers. I also have had to start using an 'unsightly ear and nose hair trimmer'. Which is mortifying but something that all men have to face up to.
Other than that I use Kiehl's anti-wrinkle moisturiser in my (slightly thankless) battle against time, and some L'Occitane hand cream. Everything else I can do without.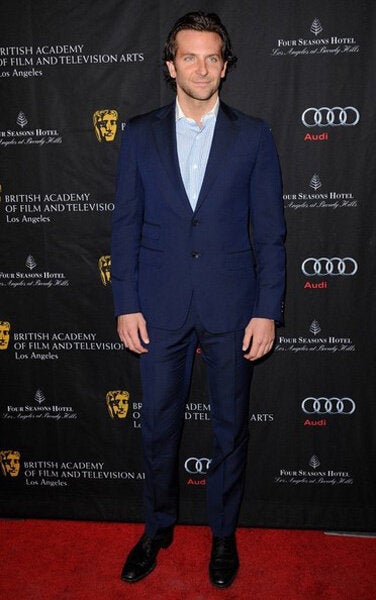 Stylish Male Celebs
Join Rick Edwards in-store from 5pm on Friday 15th May plus DJ PIRUPA, for workshops and refreshments
Related