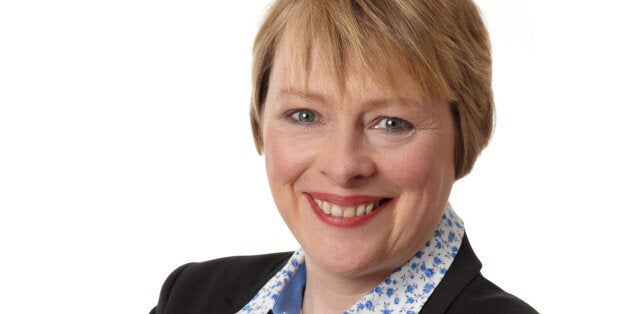 Former shadow cabinet minister Angela Eagle is considering running for the Labour leadership, as the party comes to terms with its unexpected general election defeat.
Ed Miliband resigned as Labour leader on Friday after David Cameron won a stunning overall majority - something thought unachievable before polls closed on Thursday evening.
The Huffington Post understands Eagle has been approached by Labour MPs to run for both leader and deputy leader. "She is highly likely to announce a deputy leadership campaign and is also considering a leadership bid too," a source close to Eagle said.
The Wallasey MP, who was first election in 1992 held several ministerial positions under Tony Blair and Gordon Brown including in the Treasury, was infamously told to "calm down dear" by Cameron during prime minister's questions.
Harriet Harman, the current deputy, will also step down from her position once a new leader is chosen. She will fill in as acting leader until Miliband's replacement is picked by the party.
A number of names are already in the frame to succeed Mliband, including Chuka Umunna, Andy Burnham, Yvette Cooper, David Lammy, Liz Kendall and Dan Jarvis.
Umunna, Miliband's shadow business secretary, sets out his stall in an article, titled 'where Labour went wrong – and what we must do to put it right', for Sunday's Observer newspaper.
Kendall, who served as a shadow health minister, told The Sunday Times when asked if she wanted to be leader: "Yes I am considering it. But we don't just need a new face. We need a fundamentally new approach."
David Lammy has also revealed he could run for leader. The Tottenham MP, who is already seeking Labour's nomination to be London mayor, told the BBC he was considering whether it was time for him to "step up into a leadership role".
In a sign that Cooper is readying a campaign, a website, yvetteforleader.com, has been registered by one of her top aides.
The leadership campaign is also set to open up an internal battle between the left and right of the party. As the dust settles on Labour's election defeat Tony Blair has warned the party it must return to the "centre ground" if it is to win again. While Jon Trickett, who was a close adviser to Miliband, said the loss showed the party still needed to make "a clean break" from the Blair years.
In an interview with The Huffington Post during the election campaign, Eagle hit out at Nicola Sturgeon's claim that Labour needed the SNP to make sure it remained true to its roots. "We have progressive values. We don't need any other party to tell us to be more progressive. We have always had progressive ideas of having a fair society of having an equal society a society where all people have their place where they have access to the right opportunities in life so they can get on," she said.
Eagle, speaking before the SNP all but wiped Labour out in Scotland at the election, added: "We have had these values for over 100 years now, long before Nicola Sturgeon came on the scene."
Popular in the Community