There are some more jaw-dropping acts in store on tonight's episode of 'Britain's Got Talent' - including a Russian gravity-defying acrobat, a(nother) dog with a unique trick up its sleeve, a female magician from Las Vegas and a strongman who, quite literally, carries Amanda Holden away.
Vladimir Georgievsky, Russian-born but now based in Swansea, doesn't APPEAR to be such a good acrobat, crashing into a board, falling off a ladder and even getting his head caught in the springs of his trampoline. But David Walliams is on to him - "I think you're secretly really good at trampolining, aren't you?!"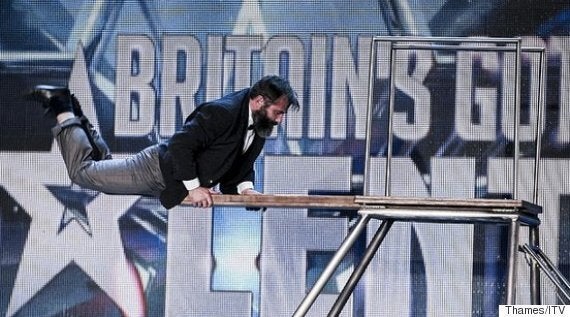 Russian Vladimir wows the judges with his gravity-defying routine
Cally the Wonderdog is after a world record of bursting the biggest number of balloons, while Chloe Crawford is determined to emulate her fellow Las Vegas performer David Blaine with an impressive illusion involving a motorbike.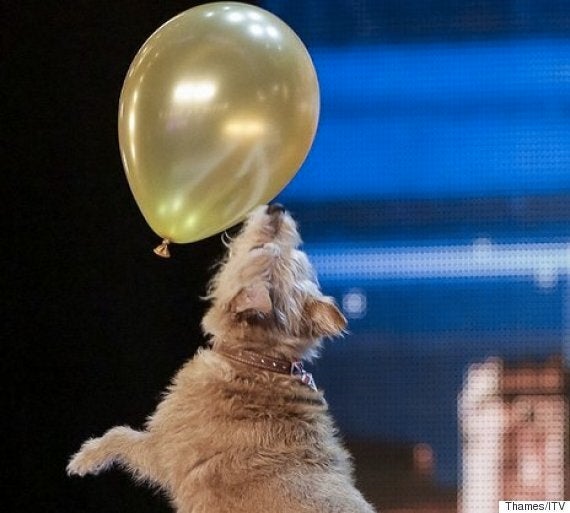 Another day, another dog... this week Cally the Wonderdog aiming to emulate Ashleigh and Pudsey
But it's shirtless strongman Daniel Crute who really wins over Amanda Holden with his bulging biceps, and that's before he swings her over his head, in a stunning display of... something.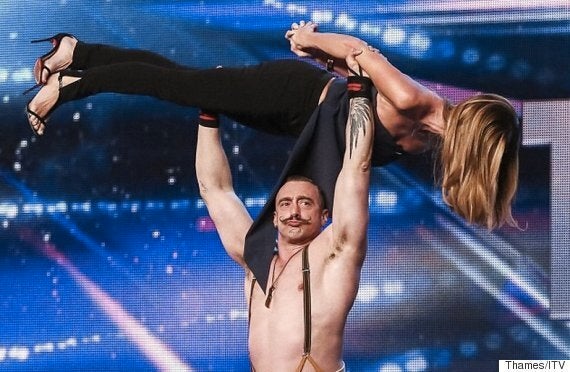 Daniel Crute effortlessly lifts Amanda Holden above his head on this week's show
Simon Cowell will be thrilled with the news that this current series of 'BGT' is proving a triumph, recently toppling EastEnders Live week as the year's most watched programme.
'Britain's Got Talent' is on ITV tonight at 8pm.