Michel presides over his prestigious restaurant Le Gavroche, following his famous father and uncle in the business. He's been a familiar face on cookery shows over the past two decades, including 'Masterchef: The Professionals' and long-running 'Food and Drink'. He talks to us about switching off, what a football match brings and the lady who keeps him in check...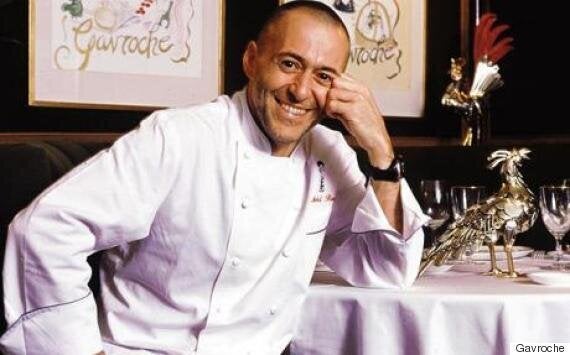 Michel Roux Jr shares his secrets for switching off, wonder about the world and what keeps him grounded
What do you do to switch off from the world?
I run. I love to run marathons and it's a great way to clear my thoughts
How do you deal with negativity?
Think positive and always look for the positive
When and where are you happiest?
At home with my wife Giselle and daughter Emily
What's the best piece of advice you've ever been given?
Take notes from Albert H Roux!
What has been the hardest lesson you've learned?
To deal with complaints from people who know less than you
What would you tell your 13-year-old self?
Buy some good running shoes!
What 3 things are at the top of your bucket list?
Run Marathon des Sables, open a restaurant with my daughter and visit Argentina
What do you think happens when we die?
When do you feel a sense that we live in the presence of something bigger than ourselves?
When at a live sporting venue. e.g. the match at Camp Nou between Manchester United and Bayern Munich!
What do you try to bring to your relationships?
What was your last good deed?
I helped an old lady cross the road just the other day
Returning to the glamorous Henley Festival in partnership with BMW (8th – 12 July) for their 13th year, Albert & Michel Roux Jr host Europe's largest pop up Michelin starred restaurant, Roux at the Riverside this July. Guests can book a table via www.henley-festival.co.uk and enjoy a menu of classical French haute cuisine.
Michel Roux also appears on 'First Class Chefs' on the Disney Channel on 22 June.
Related