When you're a mother, your child can scribble on a piece of paper, hand it to you and it's basically taken as gold.
Beyoncé has shared a photo of her daughter, Blue Ivy, doing just that, and you can tell her heart melted a little when she saw it.
She shared the drawing on Instagram of Blue Ivy's own mother-daughter portrait. Blue Ivy drew both herself and her mother with red lips, and it's the height thats tell mother daughter apart.
Although Beyoncé gets given a short bob on the drawing, Blue Ivy kept her hair do pretty simple. She finishes it off by writing 'Mom' in big letters to the side.
Beyoncé posted a simple caption of hearts to express just how much she loved the drawing.
And it seems her 3.4 million followers loved it too, receiving 674k likes and nearly 6k comments.
"I just love it when kids draw for their parents," wrote one commenter.
The singer rarely posts photos of her daughter on Instagram, but Mother's Day was an exception.
She posted side-by-side photos of herself and her mother, and herself and her daughter.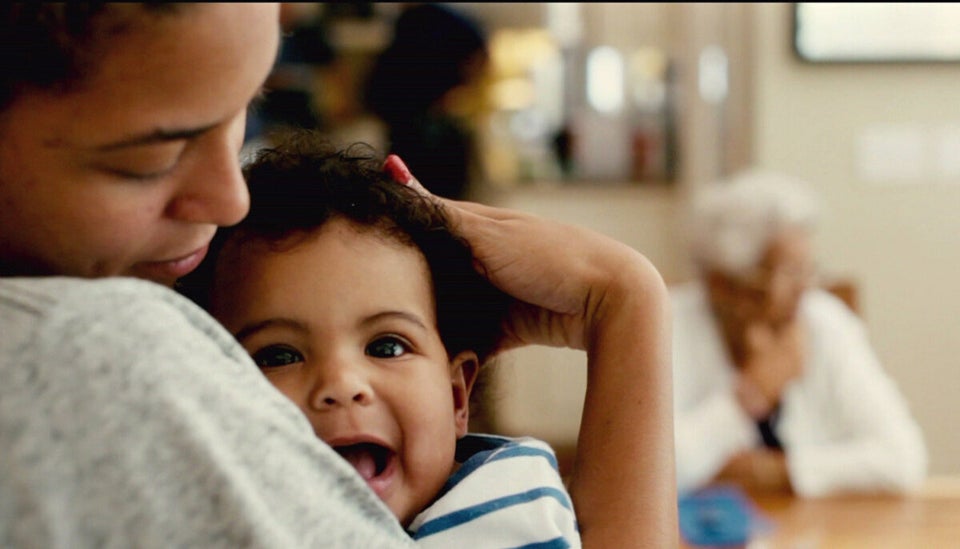 Blue Ivy
Related