We're used to seeing familiar faces turning up in HBO's biggest ever show, 'Game of Thrones', but viewers may have to look twice to believe their eyes if the series bosses have their way with casting in Series 6.
Read Also:
Snoop Dogg Appears A Little Confused About 'Game Of Thrones'
Britain's favourite Prince Harry has reportedly been offered a role in the hit fantasy saga, although it is unclear whether he will feel it is suitable to accept the chance to act in front of the camera.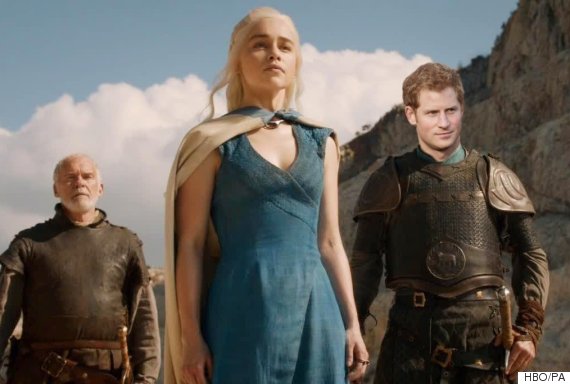 Action man Prince Harry would be a perfect fit for 'Game of Thrones'
The Daily Star quotes an inside source as saying, "Harry has been offered a cameo in the sixth series of 'Game Of Thrones', which starts filming in Northern Ireland this summer.
"At the moment he's not made a decision but the offer is on the table.
"There are plenty of opportunities for him to take up a role."
Harry is known to be a big fan of the show, but is reported to be unsure whether his calendar of royal engagements will allow him the time to film what would surely be a cameo role.
The paper continues: "The show is huge and there are plenty of A-listers queuing up for a cameo.
"But the creators won't offer one to just anyone. To have him on would be TV gold."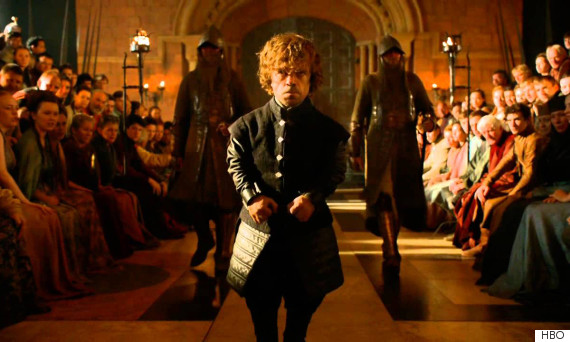 Stars are queueing up to participate in 'Game of Thrones', HBO's biggest ever show
Since the show began in 2011, stars to join in the tale of war, women, wine and betrayal include Charles Dance, Diana Rigg, Stephen Dillane and Alfie Allen, as well as breakout actors like Kit Harington and Maisie Williams who have become huge names through their roles on the show.
Harry's grandparents HM The Queen and HRH The Duke of Edinburgh are no strangers to the set of 'Game of Thrones' themselves. On a trip to the studios in Belfast last year, the monarch was snapped looking speculatively at the Iron Throne, which is the biggest prize on offer in the series.
LIKE US ON FACEBOOK | FOLLOW US ON TWITTER