Videos and pictures posted to social media have captured the panic and confusion as a deadly second earthquake hit Nepal.
The US Geological Survey initially said the quake was 7.1 in magnitude, but then swiftly upgraded it to 7.3.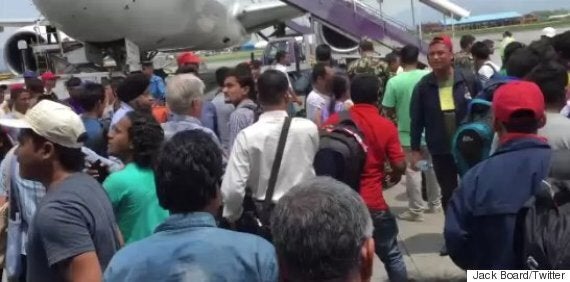 Terror: The moment the second earthquake hit Kathmandu Airport
Tuesday's disaster hit near the Chinese border between the capital of Kathmandu and Mount Everest, with at least six confirmed dead according to local Indian media.
Devastation was reported in the Katmandu, which is still reeling after buildings were flattened and sacred sites destroyed after the 7.8 earthquake of 25 April that wiped out whole villages nearby.
A video taken during the quake recorded the scene at Kathmandu Airport: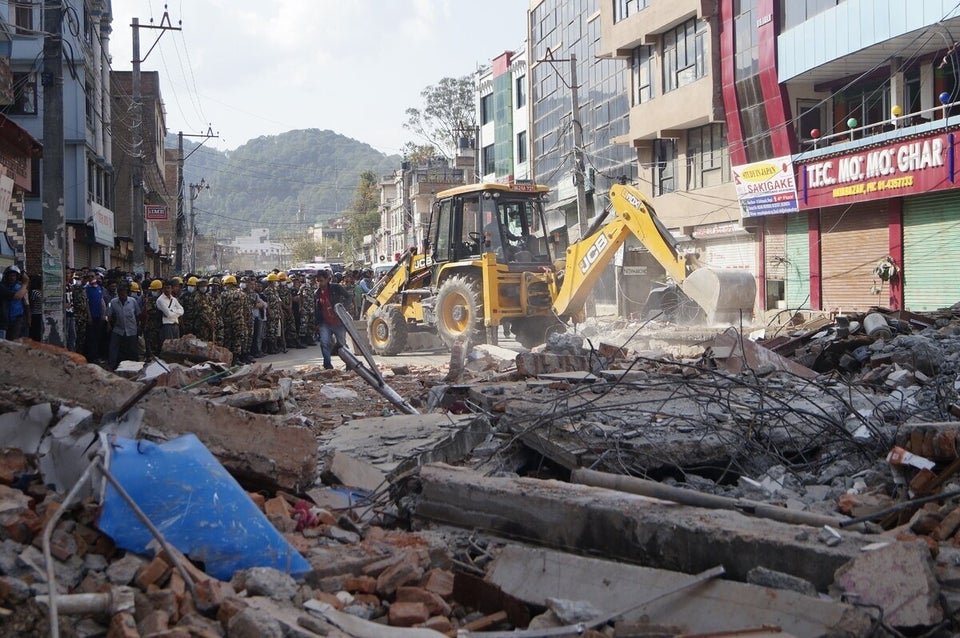 Second huge earthquake hits Nepal