Prince Charles' "Black Spider Memos" have been published after a 10-year legal battle to keep them secret.
A letter to Tony Blair about Iraq is one of 10 sent by the prince to ministers which have been released.
They cover subjects including the lack of adequate equipment for the military, beef farming and how those who oppose badger culling are "intellectually dishonest".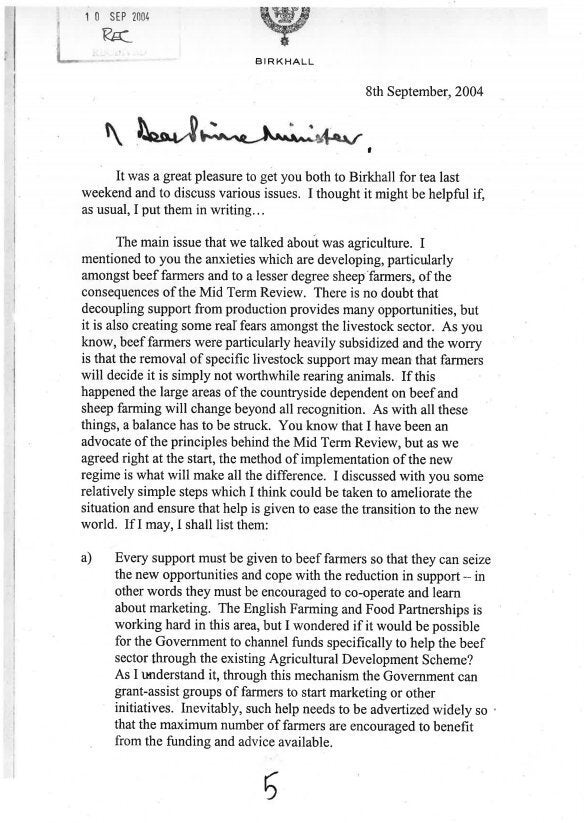 Prince Charles Letter