The amazingly talented Lena Dunham turns 29 today and to be honest, we can't imagine a world without her.
From her unabashedly honest sex scenes in Girls to her inspirational debut novel Not That Kind Of Girl, she's changed our lives for the better (and brought some seriously funny moments to our TV screens)
She's also not afraid to mix it up in the fashion department, stamping her own unique style on the red carpet.
Her boldness means she tends to get a bit more criticism than other celebs, but with a Vogue cover under her belt, haters can hate. She's also not averse to turning up on a FROW or two.
Taking quirky risks at a-list events is Lena's forte and we love her for it, so to celebrate her birthday we've picked out our favourite ever looks from her awesome wardrobe: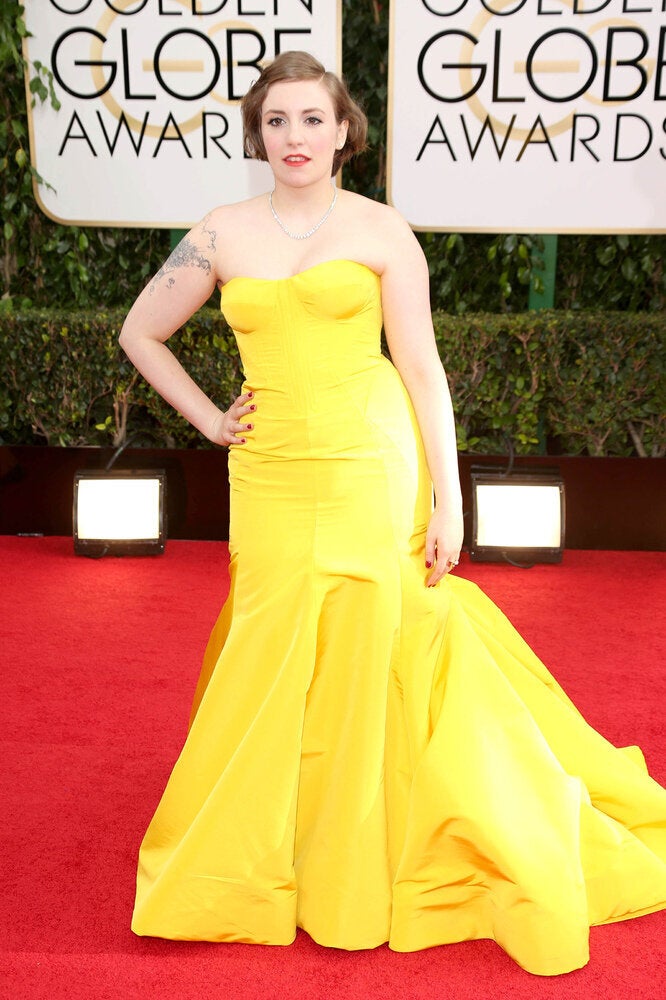 Lena Dunham's Best Style Moments