I'll admit I was a little late to the Girls party. But once I arrived, I partied HARD, watching all three seasons in the space of a week. The finale marked a Lena Dunham-shaped hole in my life, which I have partially filled with her new autobiography Not That Kind of Girl, but by and large I remain pining for season 4 to hit our screens next year.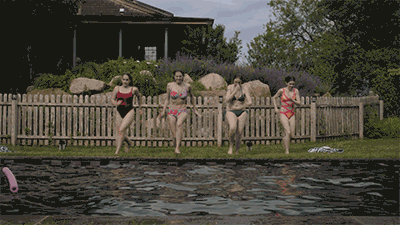 Providing avid viewers with a voice for their generation (or at least "a voice of a generation"), Girls was instantly compared to Sex and the City (but with a writer, a free spirit, a straight-laced professional and an innocent optimist characterising the four female friends navigating life and love in NYC, it's no wonder). Dunham, the show's creator, writer and star, doesn't bemoan the comparison but highlights pivotal differences. While SATC was aspirational, Girls has a real sense of authenticism about what it means to be a twenty-something female in the 21st century.
"And not just in terms of lifestyle--I kind of also felt like [SATC] was aspirational about friendship," says Dunham. "Like, I love the friendships that you see in Nancy Meyers' movies, but for me, that kind of friendship is elusive." The escapism in SATC extended to Carrie and co.'s closets, which were inexplicably filled with budget-busting designer wares. This is something that Dunham and Jenn Rogien, Girls costume designer, were keen to avoid.
"No one should notice the clothes," said Rogien, by which she means that Hannah and her pals should be styled completely authentically and in line with your typical urban millennial. This translates to affordable combinations of highstreet and vintage, with the occasional fashion faux pas thrown in for good measure.
With four very different girls rocking four very different looks, there's plenty of attainable sartorial inspiration to be found in the wardrobes of Hannah, Marnie, Jessa and Shoshanna...
Initially somewhat dishevelled, Hannah's sense of style matures into season 3 as she begins to (sort of) get her life together. Defined by quirky prints, mismatched shapes and preppy cool, Hannah's look is driven by vintage pieces in earthy, autumnal tones (though she isn't afraid to experiment with bold pops of colour).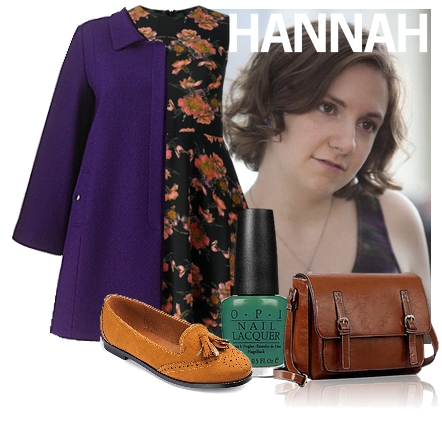 The most put-together of the foursome (at least, to begin with), Marnie's signature style is clean, chic and classic. In her capacity as a gallery assistant, she opts for timeless shift dresses and courts paired with sartorially mature accessories.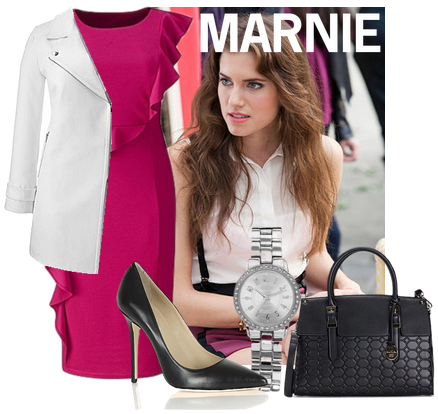 The walking, talking epitome of boho babe, Jessa's off-beat attire perfectly complements her wild, wonderful and free-spirited persona. We're talking floaty maxis, retro jumpsuits and lots of light, sheer cover-ups.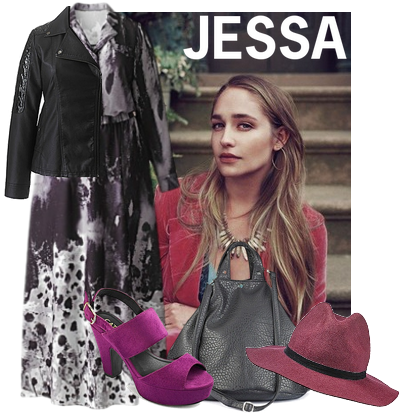 Ever the idealist, Shosh moved to NYC expecting life to be just like SATC. Reality catches up with her when she fails to get that tricky work/life balance sussed and she winds up falling for unambitious Ray. Nevertheless, she's arguably the most on-trend of the Girls, keeping her look magazine chic and rocking some pretty major hairstyles.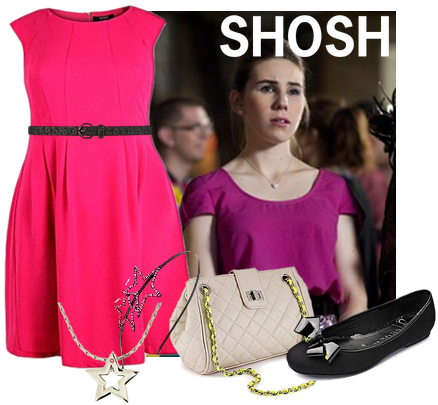 Which Girls style is your favourite?